In today's world, having a professional license is a great advantage if you want to work in certain fields. Licensing allows professionals to operate within specific boundaries and ensure quality services. 
Licensing also helps protect the public and maintain trust in the profession. So what are the different types of professional licenses? And what are the benefits of having one?
This article will explore the different types of professional licenses and their benefits. I will also outline the steps required to obtain a professional license and explain the benefits of having one.
What is a professional license?
A professional license is a means of demonstrating competence and experience in a particular field. 
A professional license may not be required by law. However, an individual can take advantage of its benefits, such as membership in professional associations and access to legal services.
A government authority or organization issues a professional license to individuals who have met certain requirements, such as passing an examination or meeting other criteria.
Some states have no licensing requirements for individuals wishing to engage in certain professions. 
In contrast, other states require that individuals who wish to engage in certain professions must get a permit or license before they begin practicing their trade.
For example, the United States has many types of professional licenses. For example, to be licensed as a dentist or surgeon, you must complete your university residency training and pass an exam. 
Also, architects and engineers must complete undergraduate or graduate studies in architecture or engineering, then pass a state examination.
What are the benefits of a professional license?
There are many benefits to having a professional license. A professional license can protect your reputation, help you keep up with changing regulations, and make finding work easier. Here are just a few of the benefits:
1. Increased job security: a professional license gives you a tangible way to show your skills and expertise. It protects you from potential legal disputes and helps you build a strong reputation in your field.
2. More income: an accredited professional is usually higher-paying than an unaccredited professional. In some fields, such as law, engineering, and medicine, a professional license can increase your income by 50%.
3. Better career prospects: with a professional license, you'll have a leg up on your competition. Employers tend to check professional licenses before hiring new employees – and they always appreciate proof that you're qualified for the job.
4. More satisfaction in your work: a professional license means you're doing what you were trained to do and love doing. You'll be able to concentrate on your job, and you'll be able to take pride in your workmanship.
5. Protection from accident liability: a license will protect you from personal injury lawsuits if you're ever in an accident caused by your proficient skills.
​​If you have a professional license, you're a member of a special community of professionals who share a commitment to excellence. 
Putting your skills to work effectively is important, and education and experience are the best ways to stay current and improve your performance. That's why a professional license is such a valuable asset.
What are the requirements to get a professional license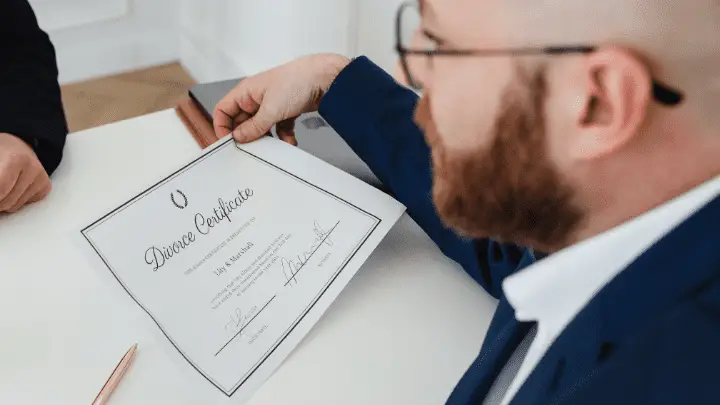 To become a professional, you need to meet certain requirements. The first requirement is to complete training. This will teach you the skills you need to be successful. 
Training may occur through schooling or studying training materials online or in a book. The second requirement is to gain work experience. This will help you see how the profession works and determine what is expected of you. 
The best way to go about this is to get an apprenticeship. Apprenticeships allow you to learn from a pro while getting paid for your efforts. 
The third requirement is to pass an exam. This is to ensure that you are fully qualified to be a professional. There is no one way to become a professional, but you are on your way by meeting these requirements.
What jobs need a professional license?
There are a lot of job openings that require a professional license, and some may vary by state. 
These jobs include but are not limited to: teachers, land surveyors, doctors, lawyers, cosmetologists, nurses, building contractors, counselors, therapists, IT, and electricians. 
Having the proper licensing is important because it demonstrates that the person working in that field is qualified and experienced. 
It is also essential to keep this in mind if you are considering a career change or if you are looking for a new position. Professional licenses can be expensive, so it is important to budget for them if you are pursuing one.
What are some recognized professional licenses?
The following are some high-paying certifications:
Data Analytics certification
Penetration testing certification
CCNA (Cisco Certified Network Associate)
CISSP (Certified Information System Security Professional)
Big data 
Digital marketing certification
Google Certified Professional Data Engineer
AWS Certified Solutions Architect – Associate
Cloud Computing certificate 
CRISC – Certified in Risk and Information Systems Control 
PMP® – Project Management Professional
Microsoft Azure Administrator Associate certification
Blockchain technology 
FAQs
Are there any drawbacks to having a professional license?
A professional license can be expensive, and getting qualified may be difficult without investing in education and equipment.
What is the difference between a certificate and a certification?
Certificates signify that a person has fulfilled the educational requirements for a specific program or activity. The certification confirms a person's skill level or competency in a specific profession.
Can a professional license be revoked?
It is possible for your license to be suspended or revoked if you are reported or suspected of violating the ethical and legal rules guiding your industry.
Final thoughts 
A professional license means someone has completed the necessary training and is qualified to provide specific services or engage in a profession. 
A professional license can be a valuable tool for businesses, as it shows that the person who holds the license is qualified and reliable.
Such a license is important for the person holding it and those who need to work with it. Licenses help professionals fulfill their obligations to their clients and the public. 
It protects the public by ensuring that professionals use proper certification and training and uphold ethical standards. A license also shows credibility and trustworthiness.
You can also learn more about the benefits of digital badges.
Thanks for reading.