With the internet being flooded with job sites and new websites popping up every day, many well-known sites have become hubs for scammers. 
If you've tried the big ones, you've most likely run into disappointment. Many times, it feels like even the jobs listed on Indeed are scams or not valid in the first place. 
This article examines how trustworthy and legit the jobs posted on Indeed are, the types of jobs available on Indeed, and how to identify scams on the platform.
Is Indeed trustworthy?
Indeed is one of the oldest and most reliable job posting and candidate recruiting websites.
It contains one of the largest databases of qualified applicants in addition to company websites for job searching.
Since the platform was launched 18 years ago (in 2004), it has established itself as a trusted name in employment-related services. But ultimately, they serve as a middleman with their "employment-related search engine." 
Hence, whether a position is legitimate or not will depend on the employer.
Are jobs on indeed legit?
The bulk of the employment opportunities on Indeed is authentic, despite the fact that it occasionally posts fake jobs. Only a small fraction of the jobs that look too good to be true are fake employment.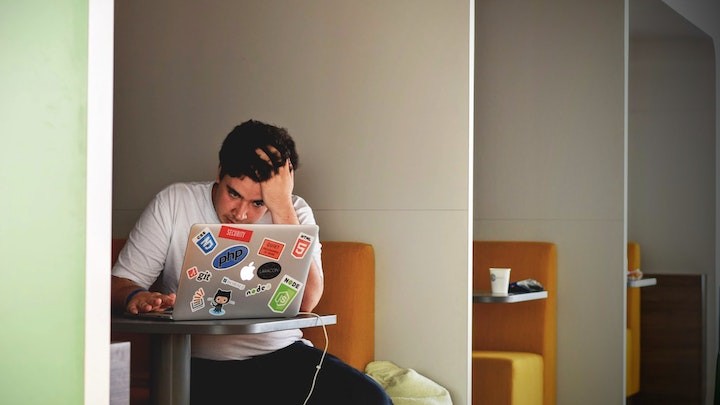 After seeing some advertisements and submitting an application via the portal, some people have found employment. This indicates that some of the job postings are legitimate and are actively seeking individuals.
However, some con artists utilize these websites to advertise their scams and prey on unsuspecting job seekers. Victims of these scams end up thinking the entire platform is not legit.
When you're looking for a job through one of these portals, I advise you to first check the employer's website. This helps you see if you can submit an application directly or verify if it's not a clone site or a fake unregistered business.
What kinds of jobs are available on Indeed?
Indeed offers both blue-collar and white-collar jobs which may include delivery jobs, construction jobs, office assistant jobs to even tech and medical jobs. 
Some of the most popular jobs you can find on indeed include;
Pharmacist
Housekeeper
HR business partner
Nurse practitioner
Product designer
Back-end web developer
Solar consultant
Growth marketer
Banking associate
Optometrist
IT consultant
Site reliability engineer
Operations Engineer
Land manager
Communications manager
Asset manager
Caregiver/Home care aide 
Restaurant servers
Can you get part-time jobs on indeed? 
Yes, you can get part-time jobs on Indeed. However, the availability of part-time jobs depends solely on the employers.
Indeed also post other job types that cater to your schedule needs. These job types include; 
Temporary jobs 
Full-time jobs 
Remote jobs
Urgent hire jobs
Where does Indeed get its job postings from? 
Indeed gathers employment info from a variety of sources, primarily from the websites of the businesses themselves, but also through job boards, agencies, and other sources.
At Indeed, a lot of work goes into finding and eliminating duplicate job posts. Indeed also goes the extra mile of determining whether a job posting has expired or been filled, and determining which ones might not be trustworthy.
How to Identify scam jobs on Indeed
1. Performing a web search doesn't reveal much about the employer
The company's name should be simple to find online and connect to a physical address, phone number, or social media presence. This is relatively easy to accomplish and you don't need to be a private investigator or detective to confirm the business is authentic.
You can also conduct an image search for your supposed interviewer to see if they are truly who they say they are or just impersonating.
2. Employers communicate poorly in their language of use
The majority of the time, recruiters should be fluent in the language you are speaking in. Hence, a lot of grammatical errors, misspellings, or the usage of unusual terminology should be a warning sign that they are lazy scammers.
However, note that the proper construction of a job posting or communication from a potential employer is also not proof that they are authentic. Even scammers can construct a proper job advertisement. 
Still, authentic businesses do go through the process of double-checking their communications before sending them out to prospective employees.
3. They expect you to communicate exclusively through unverified accounts on social apps
A meeting in person, a phone call, or an email sent from the company's official domain are all acceptable forms of formal contact. By employing these techniques, you can more easily decide whether a job offer is "too good to be true."
Genuine prospective employers on Indeed will not hold interviews via unverified social apps like Whatsapp, Telegram, Hangouts, or Microsoft Teams.
4. You are being requested to provide copies of important personal information
Never give potential employers your personal information online, especially before speaking with them on the phone or in person and getting through the onboarding process. 
You have no business sharing copies of important documents like banking info, social security information, driver's license, credit reports, etc.
5. A generic email domain is used for communication
The majority of trustworthy recruiting efforts will originate from an email that is directly connected to the business and not from a Gmail or Yahoo email.
Make sure the firm name is spelled and presented accurately in the email address before clicking on any links because scammers may construct look-alike email domains to dupe job searchers.
FAQS
How long does indeed take to update jobs?
Typically, the job advertisement is reviewed by Indeed between 4 and 24 hours after the company submits it before it is uploaded.
How does Indeed verify that a job is authentic?
Even for work-from-home positions, Indeed confirms a company's legitimacy by looking up its actual address and contact information.
These are significant features that enable them to offer prospects opportunities that can be verified.
Is the indeed mobile app safe?
Yes, the Indeed mobile app is relatively safe to use. Indeed takes pride in being a user-friendly and convenient platform for companies and job seekers alike.
Additionally, they have a number of teams working around the world to ensure the security and legitimacy of the jobs advertised on their platform.
Can you get scammed through indeed?
Yes, you can get scammed on Indeed through dubious companies who pay to advertise fake jobs on the site.
However, you can prevent being conned by refusing to pay a potential employer any kind of fee. No legitimate job posting will demand payment from a job applicant who is unemployed.
Conclusion
Indeed considers itself to be a straightforward and easy-to-use website for both employers and job seekers. The platform is, however, also used by con artists to defraud job searchers of their money or personal information.
These con artists are known to post advertisements for well-paying jobs that can involve a variety of assistant duties, such as personal, administrative, part-time, office, and virtual assistant roles.
As a result of these roles' popular appeal, con artists can use them as perfect bait when attempting to get personal information from job seekers.
Scammers typically demand money or personal information from job seekers. Your personal info can also be used by them to impersonate you or to make future scams seem authentic.
While these are some examples of highly used fraudulent job formats, it's important to remember that there are many legit employers on Indeed. 
Finally, if you're not satisfied with Indeed or you've been trying to get a job on the platform without any luck, they are other sites that may offer a successful job search. Here are reliable job platforms that offer similar services to Indeed. 
I hope you found this article helpful, thanks for reading.