As a prospective college student, there are probably many questions going through your mind. Like what colleges are you eligible for? Or if your 4.5 GPA is good enough to get admitted into college.
Considering that the United States average weighted GPA is said to be 4.0, a 4.5 grade point average is definitely a good one.
A 4.5 grade point average places you on the 93rd percentile on the weighted scale. It means that you got more A's in the courses offered. Combined with a good SAT or ACT, you have a high chance of getting into college.
In this article, I will talk about colleges that accept 4.5 GPA, and how to maintain or improve on it.
What does a 4.5 GPA mean – Is it good or bad?
A 4.5 GPA average is generally considered to be a very good grade. It places you in the 99th percentile, and many universities will be more than happy to take you as a student.
For a freshman or sophomore
A 4.5 grade point average means that you are off to a good start. However, you should remember that you must put in work to maintain this grade or even improve on it, so your GPA doesn't drop.
For a junior or senior
As a junior or senior high school student, a 4.5 grade point average is a very good stand. It shows how committed you have been throughout high school, and admission into top universities is almost certain.
How to maintain or improve a 4.5 GPA
As mentioned earlier, getting a 4.5 grade point average is good, but you must be able to maintain or possibly improve on it.
Some of the best practices to help you maintain or improve your 4.5 grade are;
1. Make time to study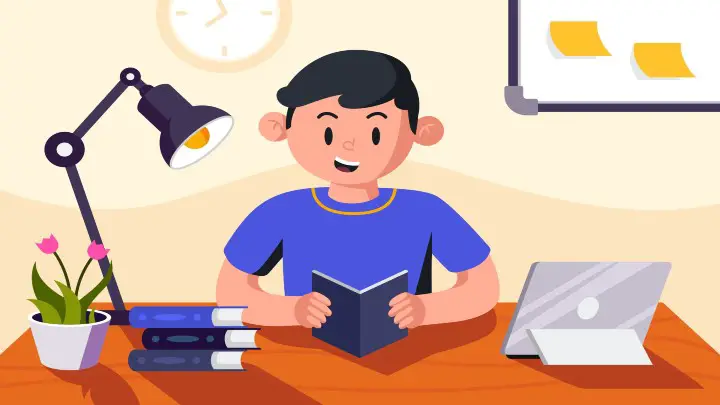 The first thing you must do is to ensure you make time to study daily. Remember that as you progress, the workload becomes more intense, and you must study enough to meet up.
I recommend creating a studying schedule and sticking to it. Ensure you focus mainly on topics you find challenging, as failing just even one course might prove to be detrimental to your GPA.
Additionally, you can choose to join a study group or get involved in peer group tutoring. These people share the same goal as you and can act as the motivation you need to put in more effort.
2. Take advantage of extra credit opportunities that come up
Another smart choice is to take advantage of extra credit course opportunities or AP classes that come along the way. However, you must ensure your normal workload is not overwhelming for you.
You do not want to take on more work when you are still trying to catch up on your normal workload. And if you choose to take on extra courses, ensure they are ones that are not too difficult for you.
3. Be active in classes
Attending classes is an obvious but very important step for you to achieve your goal. Not just attending but taking notes and participating in these classes. 
Form a habit of asking questions in each class you attend. You'd be surprised how easy it would be for you to remember what you were taught in class when exams come around.
4. Do weekly review tests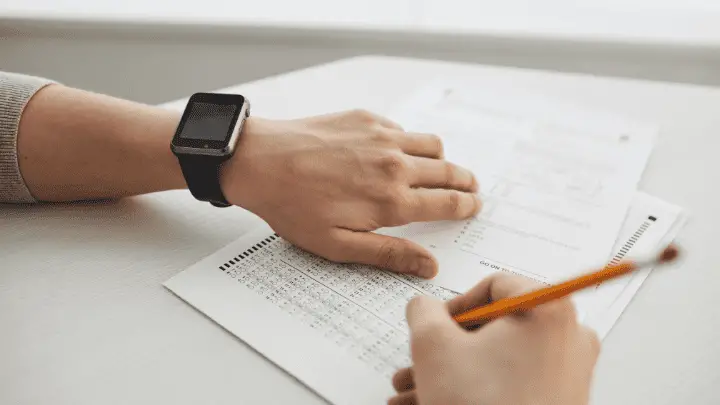 Try to create time weekly to test yourself on what you've studied so far. Make use of past test or exam questions and while doing that, take note of topics or questions you failed, revise them and take the test again.
The main aim of doing this is to ensure that you master all your weaknesses before sitting for your next exam. Additionally, it will reduce the workload when exams start creeping in.
5. Use all available resources
Your study doesn't have to be focused on the notes taken during class alone, you can also diversify. Make use of the school library, and get different study guides or materials to assist your study.
Additionally, you can take advantage of online education sites to help your study as well. For example, Udemy and Coursera, offer online courses that can aid your study.
6. Get added help
Although it is not mandatory, if you feel you could do better with one-on-one guidance, you should get a tutor. You can also ask your teachers or colleagues for help, they should be more than happy to help.
Is a 4.5 GPA good enough to get you into college or university?
Absolutely, a 4.5 grade point average is competitive enough to get you admitted into some of the top schools. Below is the list of some top universities and colleges that you can get into with this grade point average.
1. Reach schools
These reach schools are hard to get into because they accept higher GPAs. However, with a good SAT or ACT score, you have a good chance of getting admitted.
Some of the most prestigious reach schools that accept a 4.5 GPA are;
Stanford University – Stanford, California.
Franklin W. Olin College of Engineering – Needham, Massachusetts.
Pitzer College – Claremont, California.
Johns Hopkins University – Baltimore, Maryland.
University of California – Berkeley, California.
The University of North Carolina at Chapel Hill – Chapel Hill, North Carolina.
California Polytechnic State University-San Luis Obispo – San Luis Obispo County.
2. Match schools
These match schools are slightly harder to get into since your 4.5 GPA fall around their average admission GPA. With a good SAT or ACT score, you have a stronger chance of being admitted.
Some of the most prestigious match schools that accept a 4.5 GPA are;
Oberlin College – Lorain County, Ohio.
College of William and Mary – Williamsburg, Virginia.
The University of Michigan – Ann Arbor.
Bucknell University – Lewisburg, Pennsylvania.
Tulane University – New Orleans, Louisiana.
Babson College – Wellesley, Massachusetts.
3. Safety school
These safety schools are generally easier to get into since your GPA is well above the average. With a good SAT or ACT score, admission is almost certain.
Some of the most prestigious safety schools that accept a 4.5 GPA are;
University of Chicago – Chicago, IL.
Clemson University – Clemson, SC.
The University of Florida – Gainesville, Florida.
University of Maryland – College Park, MD.
Hampton University – Hampton, Virginia.
Wayne State College – Wayne, Nebraska.
Utah Valley University – Orem, Utah.
FAQs
What is considered a bad GPA?
A bad GPA is one that falls below 2.0.
Is a 4.5 GPA good for UCLA?
Considering that the average admitted GPA is 4.2, a 4.5 GPA is good for UCLA.
Do colleges prefer a weighted GPA over an Unweighted GPA?
No, they don't. During the admission process, colleges consider both weighted and Unweighted GPAs.
Conclusion: Is a 4.5 GPA good?
All being considered, a 4.5 GPA is notably a good grade. However, as a freshman or sophomore, it would require more effort to maintain or improve this GPA. This includes studying, taking weekly practice tests, and being active in classes.
While as a final-year high school student, a 4.5 GPA is a very competitive grade. Combined with a good SAT or ACT score, there are a number of universities or colleges that you are eligible to apply to.
I hope you enjoyed reading this article. In addition to your GPA, you will also need a good SAT or ACT score. You should see what a good SAT and ACT score is.
Thanks for reading.