Want to know if a 2.7 GPA is good? Well, a grade point average of 2.7 is mostly considered fairly good. It means you had more of a B- than a B+ in the courses offered.
For a high school graduate, this score shows that your work ethic toward your academics is lacking. Nevertheless, you will be able to get into college or university but will be limited to a certain set of schools.
This article discusses what a 2.7 grade point average means and how to improve it for those still in high school. You'll also discover colleges and universities that accept students with this GPA.
What is a 2.7 GPA, and is it good?
Given that the average GPA is 3.0, a 2.7 GPA average is slightly below average. It isn't an exceptional score, but it is still widely accepted worldwide. However, a 2.7 GPA has various meanings considering the level of education attained.
For freshmen and sophomores, a 2.7 GPA shows that you are still trying to get used to the educational system. This score can be improved in many ways before graduating high school.
For senior high school students or graduates, a 2.7 GPA is considered good. You are eligible to be admitted to various schools after high school; however, your options may be limited.
All things considered, you do not have to worry much. As you continue reading this article, you will see some of the best options for you, regardless of which category you fall under.
How to boost your 2.7 GPA?
Now is the time for freshmen high school or college students to raise their GPA from 2.7 to a more competitive level. Below are two quick tips to help with that.
1. Make studying a habit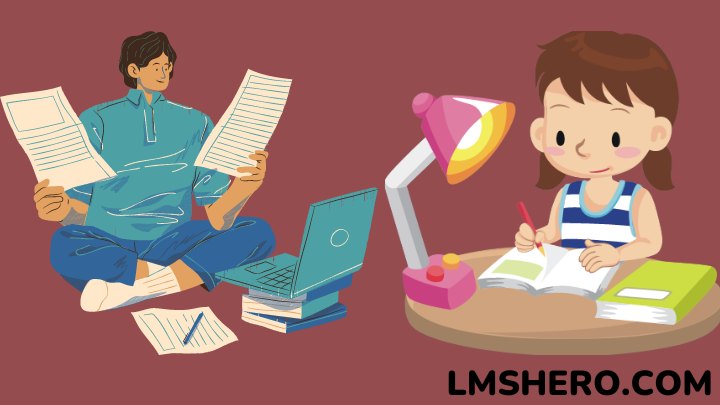 Understandably, you scored low in the early stage because you are still new to the system. To do better during the rest of your stay, you must adopt a realistic studying habit.
It would be best to create a reading timetable or schedule and stick to it. Do not learn the habit of compiling your workload until the last minute or the night before a test or exam.
Rather, follow up using your schedule, this way, during tests or exams. You only need to revise what you already know.
2. Ask for help
If you are studying and still not getting the desired result, you should seek extra help. There is no shame in asking for help from your teachers, colleagues, or seniors.
When you ask for help, you will get the one-on-one guidance you need. In time, I guarantee you will see improvement in your grades.
Colleges and universities that accept a 2.7 GPA
For a high school graduate with a grade point average of 2.7, you still have a good chance of getting admitted. Below is a list of colleges and universities that you can get into.
1. Reach schools
These reach schools are difficult to get into with a GPA of 2.7; however, with a good SAT or ACT score, the odds are in your favor. Some of the most prestigious reach schools in this category are;
College of Brockport (Brockport, NY)
Plymouth State University (Plymouth, NH)
University of Southwest (Hobbs, NM)
Paul Smith's College (Paul Smiths, NY)
St Joseph College of Maine (Standish, ME)
Southern Connecticut State University (New Haven, CT)
Florida Gateway College (Lake City, Florida).
2. Match schools
Match schools are a little more difficult to get into than reach schools. Along with a good SAT or ACT score, you have a stronger chance of getting admitted into these schools.
Some of the most prestigious match schools that accept a 2.7 GPA are;
The University of Arkansas at Monticello (Monticello, AR)
American International College (Springfield, MA)
St Thomas Aquinas College (Sparkill, NY)
University of Maine at Presque Isle (Presque Isle, ME)
Post University (Waterbury, CT)
Kean University (Union, NJ)
State University of New York College of Agriculture and Technology at Cobleskill (Cobleskill, NY)
Calumet College of St. Joseph (Whiting, IN)
Governors State University (University Park, IL)
College of St Joseph (Rutland, VT)
Saint Elizabeth University (Morristown, NJ).
3. Safety schools
Safety schools are generally easy to get admitted into. Along with a good SAT or ACT score, admission is almost certain. Some of the most prestigious safety schools that accept a 2.7 GPA are;
Albertus Magnus College (New Haven, CT)
Bloomfield College (Bloomfield, NJ)
Texas Southern University (Houston, TX)
East West University (Chicago, IL)
Central State University (Wilberforce, OH)
Wiley College (Marshall, TX)
Paul Quinn College (Dallas, TX)
Pine Manor College (Chestnut Hill, MA)
Harris Stowe State University (St. Louis, MO)
Lincoln University (Jefferson City, MO)
Johnson C. Smith University (Charlotte, NC)
Graduate schools that accept a 2.7 GPA
For graduate students looking to advance in their studies to get another degree, below is a list of grad schools that accept a 2.7 GPA.
Southern New Hampshire University (Manchester, NH)
Liberty University (Lynchburg, VA)
Chicago State University (Chicago, IL)
Cleveland State University (Cleveland, OH)
Virginia State University (Petersburg, VA)
Regis University (Denver, CO)
Walden University (Minneapolis, MN)
Capella University (Minneapolis, MN)
How to increase your chances of getting accepted into these schools
It is important to note that aside from your grade point average, other things are considered during admission. Below is a guide to help you increase your chances of getting admitted.
1. Explain yourself and show preparedness
In your application essay, explain yourself, giving appropriate reasons why you performed that way in high school or college. If it was due to health or financial challenges, mention that in the essay.
Additionally, it would help if you showed them how prepared you are to improve or develop your knowledge.
2. Get a strong recommendation letter
Another way of increasing your chances of getting admitted is to get a relevant recommendation letter. Speak to your teacher or professor about getting one from them.
If possible, the letter should state how motivated you are to learn and how well they expect you to perform.
3. Tell them what else you bring to the table
Aside from performing well academically, schools like to see students who are good at extra-curricular activities. State in your application essay some extra-curricular activities you are good at, be it sports, theatre, or robotics.
FAQs
Is a 2.7 GPA good for a sophomore?
Considering that you still have time to improve this grade, it is a fairly good score.
What is a low GPA?
A low GPA falls below the 2.0 mark.
Aside from GPA, what else do colleges look out for when admitting students?
Aside from a student's GPA, schools look out for recommendation letters, SAT or ACT scores, and personal statements when admitting.
What GPA does Harvard accept?
Generally, Harvard University accepts students with a GPA higher than 3.7.
Conclusion: Is a 2.7 GPA good?
Although a 2.7 GPA falls short of the average, it is still considered fairly good. And if you are still new to a school, there is a lot you can do to boost your GPA before graduating.
If you are already a high school graduate, you do not have to fear, there are many colleges or universities you can get into.
However, you will have to get a letter of recommendation and a good SAT or ACT score to increase your chances.
Additionally, if you are a university graduate trying to get into grad school with a GPA of 2.7, you have no problem. I have highlighted in the article above some of the best graduate schools willing to accept students with this GPA.
I hope you enjoyed this article. Besides your GPA, you will also need a good SAT or ACT score. For more guidance, you should see if 1400 is a good SAT score and if 32 is a good ACT Score.
Thanks for reading.