A company's deputy CEO is the second-in-command. They report directly to the CEO and are mostly in charge of managing day-to-day activities, supervising other executives, and handling any work that the CEO is too busy to do.
However, the function of the deputy CEO can be different, depending on the structure and demands of the organization.
In some circumstances, they may have more authority than the CEO in certain aspects or may be assigned to manage specific projects or initiatives.
This article explores the core roles and responsibilities of a deputy CEO and other relevant information about the role.
Read on to learn more.
What does a Deputy CEO do?
Leading the company's strategic planning and directing the execution of new plans
Developing and managing relationships with key stakeholders, including board members, shareholders, investors, industry partners, and competitors
Supervising the organization's day-to-day operations, including hiring crucial personnel such as department heads and managers
Examining budgets and financial statements to ensure its accordance with government rules and regulations
Supervising legal matters regarding the company's operations, such as contract negotiations, labor conflicts, and intellectual property infringement claims
Monitoring industry trends and informing senior management of findings
Ensuring that all employees adhere to corporate policies
Reviewing department head reports on the performance of their respective departments
Developing and implementing new rules, processes, and systems to enhance productivity and efficiency
What does it take to become a deputy CEO?
1. Education
Often, to qualify as a deputy CEO of any company, you must possess at least a bachelor's degree in business, finance, or a related discipline.
Some even obtain master's degrees in business administration (MBA), and this can help them to advance their careers and increase their earning potential.
2. Training and Experience
Many deputy CEOs often begin their careers in entry-level positions in their respective industries. And before progressing to the post of deputy CEO, they might have served as an assistant, secretary, or manager.
Typically, when a firm hires for this role, they provide on-the-job training to help the new employee become familiar with the company's rules. However, the deputy CEO may also receive training on the software and computer systems of the company.
3. Certifications & Licenses
Although certifications are not necessary to become a deputy CEO, getting one can show your leadership skills and boost your income potential.
Skills required of a Deputy CEO
1. Leadership
Leadership is the capacity to motivate and inspire others to work together toward a common objective.
As a deputy CEO, you may be responsible for leading a team of managers or supervising a department. And you can only motivate your team and increase their productivity if you have the right leadership skills.
2. Communication skills
Communication is the process of sharing knowledge with others. As a deputy CEO, you may be expected to communicate with employees, customers, investors, and other stakeholders.
Hence, effective communication skills can help you establish credibility, instill confidence, and motivate employees to work.
3. Strategic thinking
Strategic thinking is the ability to grasp the broad picture and understand how employees' attitudes can affect the organization's goals and objectives.
So, as a deputy CEO, you must have good strategic thinking skills, as you will be often tasked with managing strategic planning and development of your company.
As a result, you will make well-informed decisions regarding the company's future and ensures that it is headed in the right way.
4. Analytical skills
Analytical skills are the ability to interpret facts and information. As the deputy CEO, you may be responsible for assessing corporate data and making decisions based on the information you obtain
As a result, the ability to comprehend data and information is crucial.
5. Decision-making skills
Deputy CEOs must have good decision-making skills because they will often make decisions on behalf of the company's executive team.
You may be responsible for making executive decisions regarding company strategy, hiring and firing of workers, preparing budgets, and making investments.
Thus, effective decision-making skills will give you a comprehensive awareness of the company's aims and objectives, as well as the available resources.
How to become a Deputy CEO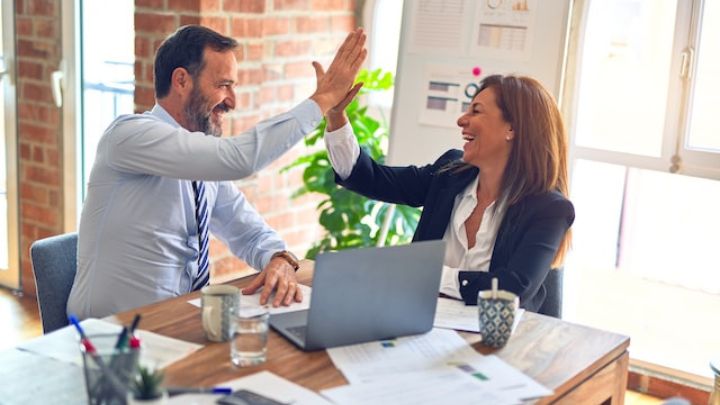 Starting your corporate leadership career as deputy CEO can be a rewarding and exciting challenge. One of the benefits of taking on this role is to gain exposure to and work with an established CEO.
You will also learn about and practice all facets of running a business, setting you up well for a future CEO role.
However, to become a deputy CEO, you should start by networking with those who are already in corporate leadership positions, joining professional groups, attending industry events and meetups, and interacting with other professionals online.
This will allow you to create ties with people who can help you advance your career. You should continue improving your skillset in strategic planning, finance, marketing, and human resources. This will boost your executive-level job prospects.
Salary and career outlook for Deputy CEO
A deputy CEO's salary can vary depending on their level of education, years of experience, and the company's size and industry.
However, according to Indeed, in addition to bonuses and other benefits, the average salary of a deputy CEO is $91,803 per annum.
FAQs
Who does the Deputy CEO report to?
The primary responsibility of this role is to help the CEO. Hence, they report directly to the CEO.
Who appoints the Deputy CEO?
They are often appointed by the CEO. However, the Board of Directors has the authority to do so as well.
Conclusion
As companies become more complicated and demand a more strategic approach, the job of the deputy CEO is evolving.
As deputy CEOs are asked to take on more responsibility, they must develop skills that will allow them to effectively lead teams and maintain a competitive advantage over their peers.
Finally, deputy CEOs must also be good strategic thinkers who understand how to use data and analytics to make sound judgments. It's also their duty to build a workplace environment where all employees feel safe enough to express their opinions.
I hope you found this article interesting. You can also read the to know the difference between CEO and Owner.
Thanks for reading.