As someone who intends to work with law enforcement, you must be wondering what a lateral police officer is all about. However, to fully understand what this job position entails, I have written this article for you.
A lateral police officer is an officer who requests to be transferred from one police department to another where experience, job knowledge, and ability will form the basis for the officer's new salary.
In other words, a police officer can move to another department, provided they meet certain requirements.
In this article, I will cover in detail what a lateral police officer means, their job description, qualifications, salary, and more.
What is a Lateral Police Officer?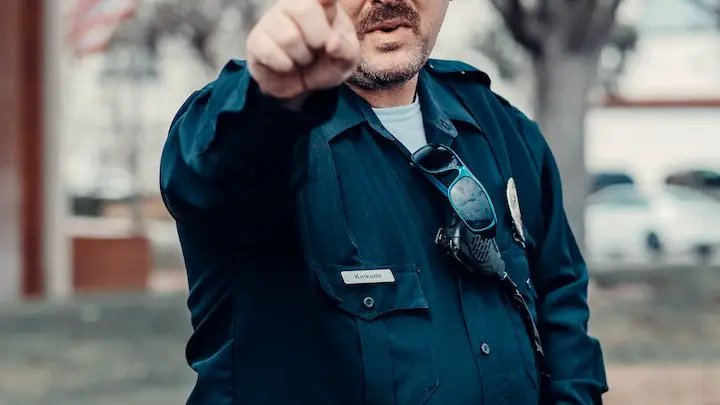 A lateral police officer is an officer of the law that is transferred from one police department to another in a new location to keep performing the same duties.
However, such transfers to a new department coupled with the officer's prior job experience usually come with an increase in salary and other benefits.
An individual applying for such transfer must possess the necessary qualifications as a Law Enforcement Officer. This process enhances individual mobility and recruitment by expanding the pool of qualified officers.
SEE: What Can A Probation Officer Do and Cannot Do?
Lateral Police Officer: Important Things to Consider Before Applying
As a police officer that feels that the environment you are policing is untenable and wants a transfer, there are important points you must consider to avoid making a regrettable decision.
When determining the viability of another department before transferring, you can begin by gathering information online, checking the department's website, and visiting the area in person.
Here are other important points you should consider before moving to another department:
1. The benefits attached
Most police departments offer experienced lateral police officers benefits such as vacation time and more pay to compensate for their years of experience.
In addition, some of these departments grant you promotional opportunities and a chance to move up the ranks.
Hence, you must consider the bonuses attached to the department you wish to move to and know if these benefits match your years of experience in the force.
2. The training methods
A police department that cares about its officer's emotional, legal, and physical survival will always commit to quality and ethical training methods.
Hence, knowing the level of training required by your prospective department should be your major consideration, especially if you plan on moving there.
4. The living conditions
Before you seek a transfer to another police department, you will need to ascertain what the living conditions are like over there. You will need to know whether it's a place you and your family can afford to live in.
SEE: Legal Jobs That Don't Require A Resume
What are the Duties of a Lateral Police Officer?
As a lateral police officer, your essential job duties include:
Apprehending criminals
Patrolling your assigned areas within the city either on foot or in the patrol vehicle
Answering calls of all nature during assigned work hours
Investigating crimes such as assaults, murder, robbery, and manslaughter
Preparing and documenting evidence and appropriate reports
Rendering assistance, emergency first aid, and other lifesaving methods to persons unable to help themselves or accident victims
SEE: What Are Employability Skills?
How Much Salary Do Lateral Police Officers Earn?
According to reports by Glass Door, the estimated salary for a lateral police officer in the United States is $55,107 per year. This amount is divided into a base pay of $51,043 and an additional payment of $4,064 yearly.
The additional pay comes in various forms, including profit sharing, cash bonuses, and commissions.
SEE: Business Ideas for Police Officers
What Qualifications Do You Need to Become a Lateral Police Officer?
To become a lateral police officer, you must:
Be 21 years of age
Have a valid driver's license
Be a U.S citizen
Have completed an AA degree from an acceptable university or college
Possess a current basic law enforcement certification issued by the state in which you attended the academy.
SEE: Is Being A Police Officer Worth It?
How to Become a Lateral Police Officer
The processes involved when applying to become a lateral police officer are as follows:
1. Submit an application
The first step towards becoming a lateral police officer is submitting your application online for review. However, you must be sure you have all the required certifications ready before applying.
2. Fill out the background forms
Following the submission of your application, you will need to fill out the department's background packet and personal history form. When filing these forms, you are expected to attach all supporting documents on the test date.
3. Attend the test
The test phase is the third step when applying for a switch from one police department to another. This phase is known as the physical agility test and consists of:
A 500-yard run
A 99-yard obstacle course
Solid fence climbing
Chain-link fencing
Body dragging
4. Background and polygraph investigation
After you complete the physical test, the most qualified candidate(s) will be subjected to an extensive background investigation and polygraph test. The investigations will be based on your personal profile and your past behavioral conduct.
5. Medical examination
The police department conducts medical examinations to determine fitness, conditioning, and general health. The medical examinations will also include a drug test.
6. Psychological screening
A licensed psychologist will administer and evaluate psychological tests and conduct an in-depth personal interview to determine whether an applicant is a good fit for employment.
SEE: Is Psychology Biology – Differences & Relationship
FAQs
What's the difference between a lateral officer and a police officer?
A lateral police officer is a law enforcement officer that is transferred from one police department to resume work in another area. On the other hand, a police officer is a law enforcement officer solely responsible for preventing crime within their city or town limits.
Which U.S cities pay more for lateral police officers?
Green River ($84,351), Atkinson ($84,131), San Francisco ($78,325), and Cool Valley ($77,767) are the cities in the United States that pay more for lateral police officers.
Conclusion
Applying for a lateral transfer as a police officer is one opportunity that gives you exposure and the chance to interact with different people while going about your daily routine of securing lives and properties.
However, for you to enjoy a smooth transition to your new department, you must ensure that you have all the necessary qualifications.
In addition, developing rapport, practicing safe patrol procedures, and understanding criminal law are all essential for the job.
Regardless of why you decided to become a lateral police officer, it is imperative that your performances leave your colleagues in your new department satisfied and impressed rather than disappointed.
Hope you enjoyed this article. Read more informational articles on LMS Hero.
Thanks for reading.