Your GPA, or Grade Point Average, shows how well you did in your classes and determines your admission into college. So, when applying for colleges, you may be wondering if a 3.0 GPA is good
Generally, a 3.0 GPA is considered good. However, with such a GPA, you might be limited to a certain standard of universities you can apply.
In this article, I will provide an in-depth review of a 3.0 GPA and some tips to help improve your grade point average.
What is a 3.0 GPA in high school?
A 3.0 GPA in high school shows that a student has a B average in all their classes. It is the average national standard for high school students.
A 3.0 GPA in high school puts you at the threshold for acceptance into many colleges. But to stand out, you will need a solid roster of extracurricular activities and a good test score.
A 3.0 GPA is still considered a good stand at the university level. This grade makes you eligible for financial aid programs, scholarships, and other support.
With a 3.0 GPA, you can apply to many graduate schools; however, you may be limited. This is because many top-tier graduate schools prefer students with a GPA of 3.5 and above.
How to improve your GPA in high school
Attend classes regularly
Plan a schedule and stick to it
Keep track of assignments
Study with friends
Seek extra help from your teacher if you are still confused
Get a good night's rest before school every day
What can you do with a 3.0 GPA after high school?
Getting a 3.0 GPA in high school does not stop you from furthering your education. With this grade point average, you can gain admission into several colleges or universities.
You can do the following to further your study with a 3.0 GPA.
1. Apply for reach schools
You've probably heard your counselor on one or two occasions referring to reaching schools. These schools are particularly difficult to join due to their acceptance rate.
With a 3.0 GPA, you are eligible to apply, although you stand a better chance with a good SAT or ACT score.
Below is a list of top-reach schools that accept a 3.0 GPA.
High Point University – High Point, NC
State University of New York Maritime College – Throggs Neck, NY
University of Maine – Orono, ME
State University of New York Plattsburgh – Plattsburgh, NY
Albright College – Reading, PA
Stevenson University – Owings Mills, MD
Alfred University – Alfred, NY
College at Brockport – Brockport, NY
The State University of New York at Fredonia – Fredonia, NY.
2. Apply for match schools
Match schools are usually less difficult to get admitted into, but it doesn't guarantee or assure admission either.
Below is a list of some top match schools you can apply for with a 3.0 GPA.
Montclair State University – Montclair, NJ
The University of Maine at Farmington – Farmington, ME
Texas A&M University-Corpus Christi – Corpus Christi, TX
University of Hartford – West Hartford, CT
SUNY College at Old Westbury – Old Westbury, NY
Plymouth State University – Plymouth, NH
St. Joseph's College of Maine – Standish, ME
Indiana University of Pennsylvania – Indiana, PA
Southern Connecticut State University – New Haven, CT
University of Texas at El Paso – El Paso, TX.
3. Apply for safety schools
A 3.0 GPA gives you an 80% chance of being admitted into any safe school.
Below is a list of top safety schools you can apply to.
State University of New York College of Agriculture and Technology at Cobleskill – Cobleskill, NY
Texas Southern University – Houston, TX
Alabama State University – Montgomery, AL
Buffalo State College – Buffalo, NY
California State University Los Angeles – Los Angeles, CA
Kean University – Union, NJ
California State University East Bay – Hayward, CA
University of Maine at Presque Isle – Presque Isle, ME
St. Thomas Aquinas College – Sparkill, NY
Thiel College – Greenville, PA.
What can you do with a 3.0 GPA after college?
With a 3.0 grade point average, you have several options or paths to choose from. Some of these are;
1. Apply for graduate school
You can use this grade point average to apply to many graduate schools. However, for you to stand out, you will need to back this GPA up.
With high GMAT scores and receiving excellent letters of recommendation, the odds are tipped in your favor. Speak to some of your teachers or professors about getting a recommendation letter.
2. Build your experience in your field
Recently, the job market has become competitive; employers now tend to look for skills along with results. A 3.0 GPA gives you the podium, but you must also possess skills to back your result.
Look for jobs or training that would enable you to build your skills and upgrade your resume with relevant experience.
You can land your dream job with the right interview skills, experience, and a properly built resume. Connect with people, and build good relationships with them. They could help you in your search for a job as well.
3. Start a project or your own business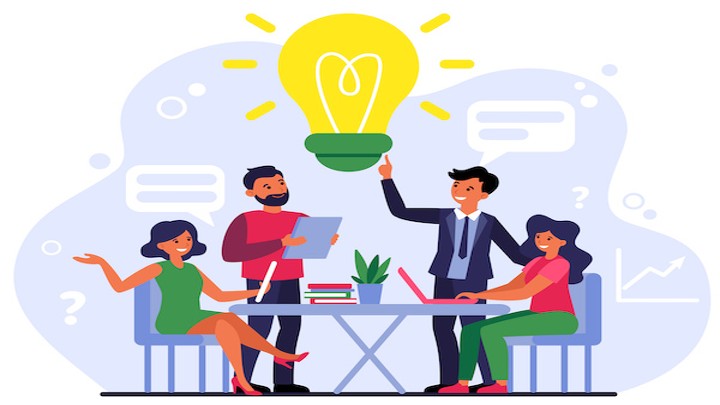 Running your own business is another option you can choose to take. Simply pick a niche, and envision what you expect from your business over the years.
It can be challenging, but you can pair with other entrepreneurs to help build a successful business.
FAQs
What is a 3.0 GPA in percentage?
3.0 GPA in percentage is between 83 – 86.
Why is GPA important?
GPA shows a student's work rate and commitment to their academics.
What is a decent GPA?
Usually, a GPA between 3.0 – 3.5 is considered to be decent.
Conclusion: Is a 3.0 GPA good?
Yes, a 3.0 GPA is considered to be a good grade. You have a good chance of getting admission into the college to further your education. Even after college, there are many options for you.
However, getting a better grade is well within your reach. Simply ensure you turn in your assignment early enough, study as much as possible, and seek help when necessary.
I hope you enjoyed reading this article. If you did, you should also see what you can do with a 3.5 GPA.
Thanks for reading.