While the design and development processes of an industrial engineer and a mechanical engineer can be similar, these two fields have a few differences.
And one of the most notable differences between these two branches of engineering is the areas in which they choose to specialize.
Mechanical engineers work in various fields, including product design, research, and development, system integration, operations research, maintenance, and repair.
On the other hand, industrial engineers work to enhance commercial and manufacturing operations. They often incorporate mechanical engineering principles into projects that aid production, product design, sales, and project management.
In this article, I'll explain mechanical and industrial engineering, their key differences, and some job roles in each field to help you decide on the right career path.
What is industrial engineering?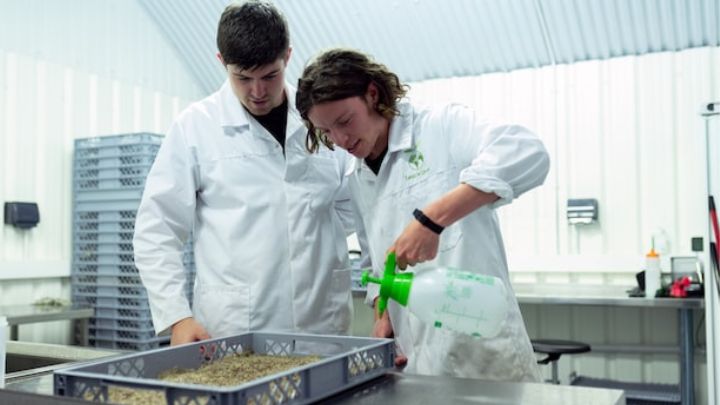 An industrial engineer integrates engineering principles and business management to enhance business and organization productivity, product quality, and vital operations.
Industrial engineers also choose to specialize in subfields in this field, such as product safety management, supply chain management, sales engineering, and so on.
What is mechanical engineering?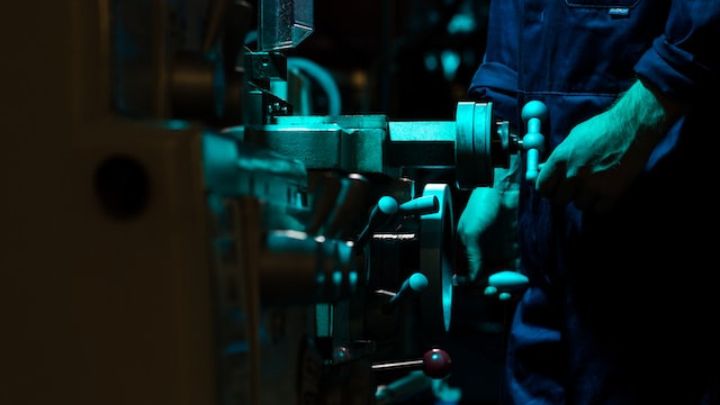 Mechanical engineering is the branch of engineering concerned with integrating or designing, analyzing, manufacturing, and maintaining mechanical systems and processes.
The basics of mechanical engineering include mechanics, kinematics, thermodynamics, materials science, and structural analysis.
This significant engineering field with many applications allows engineers to work in different subfields such as aeronautical, aerospace, automotive, biotechnical, and nuclear engineering.
Industrial Engineer vs. Mechanical Engineer: Differences
While a mechanical engineer and an industrial engineer's design and development processes are somewhat similar, they differ significantly. The differences include the following:
1. Industry focus
One of the most significant distinctions is the focus of these two engineering fields. The engineering industry focuses on mechanical components and machine design, development, integration, maintenance, and repair.
On the other hand, industrial engineering concentrates on enhancing business and manufacturing processes.
However, industrial engineers often work on projects that support manufacturing, product development, sales, and project management activities and can sometimes merge components of mechanical engineering if necessary.
2. Field applications
Another difference between industrial and mechanical engineering concerns their practical applications.
Mechanical engineers, for instance, work on projects involving creating physical structures or things, such as civil and structural engineering projects.
This engineering industry can also apply to designing and developing machinery and equipment necessary for use in other industries, such as medicine and manufacturing.
The focus of industrial engineering is typically on internal operations. In the context of product development, industrial engineering involves the planning and implementation of production procedures.
Industrial engineering also includes an organization's budgeting, hiring, and management processes.
3. Educational requirements
Mechanical and industrial engineering professionals also have different requirements for each industry.
Mechanical engineering, for example, requires certification in mechanics, thermodynamics, hydraulic systems, and machine components.
And engineers in this sector often have degrees in mechanical engineering, with specialties ranging from electrical engineering to automotive design.
On the other hand, industrial engineering may require qualifications in business and data analysis, production management, or product design.
However, professionals specializing in a subfield of industrial engineering may earn related certifications or degrees similar to mechanical engineering requirements.
4. Career opportunities
Mechanical engineers frequently work in subfields such as electrical engineering, automotive engineering, aeronautical and aerospace development, and structural design.
On the other hand, industrial engineering professionals may find themselves working in sales, budget analysis, process management, supply chain management, and product engineering.
While mechanical and industrial engineering careers differ, strengthening your knowledge of core engineering concepts and your business and technical abilities will prepare you for a future in either profession.
What are some mechanical engineering jobs?
Mechanical engineering can provide numerous chances within the industry's subfields. Here are many careers that mechanical engineering professionals frequently pursue:
1. Machinist
A machinist uses computer numerical control (CNC) equipment to manufacture machine components, tools, and other parts. Machinists rely on engineering knowledge and technical skills to design and fabricate items with a CNC machine.
2. Mechanical designer
Mechanical designers collaborate with mechanical engineers and machinists to create designs for mechanical devices and parts.
A mechanical designer is involved in each aspect, from the initial planning and design phases to the testing and completion phases of mechanical and product development.
3. Equipment engineer
Equipment engineers are the specialists responsible for designing, integrating, evaluating, inspecting, and enhancing various equipment and machinery, including mechanical and electrical systems.
An equipment engineer may conduct tests on operational equipment, supervise the complete manufacturing process for equipment, and implement repairs and modifications to existing equipment.
4. Mechanical engineer
A mechanical engineer's primary responsibilities include designing and developing machines such as combustion engines, gas turbines, electric generators, nuclear reactors, and other mechanical systems.
They often specialize in a subfield of mechanical engineering to manufacture the appropriate equipment and machines.
5. Aeronautical engineer
An aeronautical engineer is a professional in mechanical engineering who works with aircraft. They develop, integrate, and test various aircraft's flight mechanics and propulsion systems to assure their structural integrity.
They utilize the technology, practice, and theory of aerodynamics, thermodynamics, and physics to understand better how to create an airplane that functions efficiently in flight.
What are some industrial engineering jobs?
The area of industrial engineering also encompasses a variety of roles; however, these roles may differ from those of mechanical engineers. Consider the following industrial engineering positions:
1. Industrial engineer
Industrial engineers perform various activities to assist businesses and organizations in enhancing their production and manufacturing operations.
Their exceptional abilities combine technical concepts with business analytics to reduce waste throughout manufacturing and production processes.
Also, they may collaborate with mechanical and production engineers to construct efficient systems that integrate machinery, personnel, resources, and data to streamline product development processes.
2. Manufacturing engineer
Manufacturing engineers may use mechanical and industrial engineering principles to design, develop, and operate integrated production systems for product manufacturing.
They also work with advanced computer networks, control systems, machine tools, and supply equipment to increase the quality of machinery used to manufacture consumer items.
3. Sales engineer
A sales engineer's primary responsibilities include participating in various projects integrating manufacturing and industrial design.
They also participate in sales processes to improve operational procedures and drive innovations to fulfill customer requests.
Customers are communicated with through preparing and presenting reports detailing the technical or operational elements of products or services.
4. Process engineer
Process engineers are primarily responsible for designing equipment components and evaluating and repairing corporations' systems to make items from raw materials.
They manage the entire manufacturing process to ensure that each phase is efficient, including assessing the product's design, material usage, and quality testing procedures.
5. Engineering manager
An engineering manager is responsible for the overall supervision of industrial engineering teams. Often, they manage engineers who develop goods, equipment, systems, machines, and processes.
They develop, organize, and manage manufacturing processes' research, design, and integration, relying on their technical and management talents to oversee various engineering tasks.
FAQs
What is the role of an industrial engineer in the system?
Industrial engineers seek to maximize efficiency to reduce resources, including time, money, resources, and energy.
Expertise in specifying, forecasting, and assessing output from processes and systems is key to achieving this goal.
What technical skills do industrial engineers need?
Problem-solving
Communication
Project planning
Quality management
Critical thinking
Management
What type of people are industrial engineers?
Industrial engineers are investigative and enterprising. If you are either or both of these archetypes, you may be well-suited for a career as an industrial engineer.
What are the different types of software used by Mechanical Engineers?
Solid Modelling Software: UG, AutoCAD, SolidWorks, CATIA, ProE/ Creo, etc., Simulation and Analysis: ANSYS, COMSOL, HyperMesh…
Programming Language: C++, JAVA, PYTHON, MATLAB…
Conclusion: Industrial engineer vs. Mechanical engineer
Now you better understand the differences between industrial and mechanical engineers.
Mechanical engineers are involved in exciting projects like developing passenger airplanes and automobiles.
On the other hand, industrial engineers use technical expertise and insights to reduce waste during manufacturing and production operations.
Thus, to decide on the right field, consider your core interests, prospects, and the job market.
I hope you found this article helpful. You can also read to learn more about majoring in mechanical engineering.
Thanks for reading.