While a comparison between mechanical engineering and computer science may seem unusual to some, as these two disciplines appear to be utterly dissimilar. However, we can compare them based on the superior one.
Generally, both disciplines spin around the conception, design, development, testing, and delivery of results for products that are intended to facilitate the work and lifestyle of people.
However, computer science concerns itself more with the digital component of design and development. Mechanical engineering, on the other hand, focuses more on the physical building of tools and processes.
This article explains mechanical and computer engineering, their differences and similarities, and other relevant information about them.
Read on to learn more.
What is Mechanical engineering?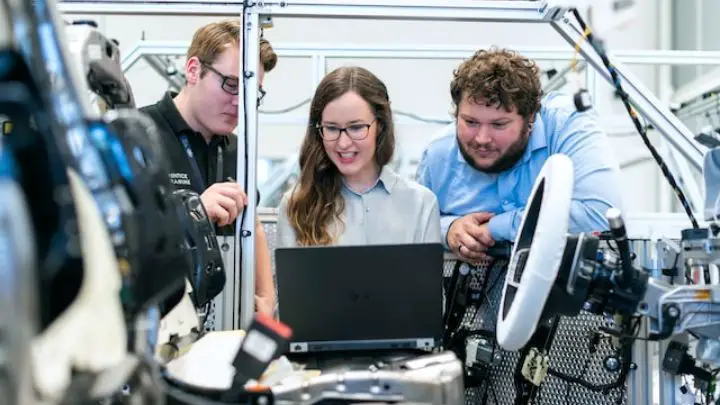 Mechanical engineering is a branch of engineering that uses physics, math, and materials science to design, analyze, build, and maintain mechanical systems. It is one of the oldest and broadest forms of engineering.
It revolves around developing technologies to meet human needs, hence, virtually every product or service in this modern age has most likely been influenced in some way by a mechanical engineer.
Mechanical engineers use motion principles, energy, and force to analyze their works and ensure their designs work safely, efficiently, and reliably.
They also test all kinds of machines and tools and as well work closely with the design and development of these tools.
What is Computer science?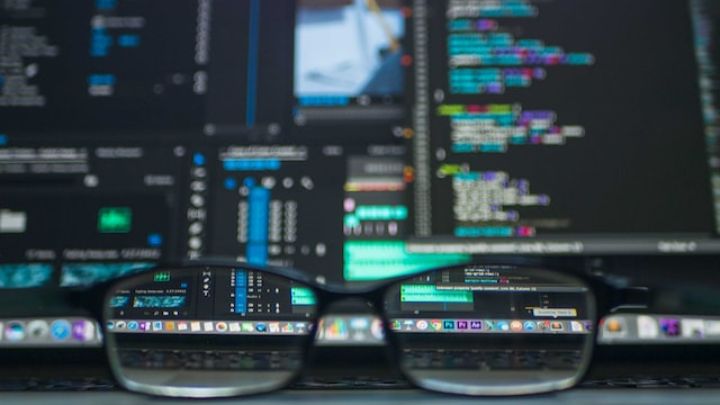 Computer science is the study of hardware and software parts of computer technology. It is subdivided into different subdisciplines, most of which are specialized sciences.
Computer science encloses several basic fields of study, such as computer theory, hardware systems, software systems, scientific computing, etc. which gives students the opportunity to choose any of these disciplines.
Mechanical Engineering vs Computer Science: Differences
Computer science and mechanical engineering share a lot of differences, which is essential for every student to learn before choosing the right professional path.
The following are some of the differences between mechanical engineering and computer science:
1. Nature of the jobs
The responsibility of mechanical engineers is to create and develop physical tools, test them, and provide the results to various industries.
Computer science professionals, on the other hand, use technology and research to develop different digital ideas that can potentially solve numerous computer-related problems.
2. Degree requirements
Another difference is the degree requirements for mechanical engineers and computer scientists.
Before pursuing further job opportunities, mechanical engineers must possess a valid bachelor's degree. However, some organizations only employ engineers with master's degrees.
On the other hand, computer science graduates must get a master's degree in their chosen field of study to get a job in the near future. They can as well obtain a Ph.D. if interested in research.
3. Different academic departments
Since mechanical engineering and computer science are two distinct scientific disciplines, the departments that deliver these courses are as well different.
The Departments of Mechanical Engineering (MEE) and Mechanical Science and Engineering (MSE) offers the most mechanical engineering courses in most institutions.
For computer science, the Departments of Computer Science and Computer and Information Science offers computer science courses to students.
4. Area of specialization
Mechanical engineers can specialize in Energy and sustainability, Robotics, Engineering Management, Nanotechnology, Device Manufacturing, Biomedical Engineering, Thermodynamics and Heat Transfer, Vehicle Systems, etc.
Computer scientists can specialize in Machine Learning, Artificial Intelligence, Computational Robotics, Information Analysis and Management, Computing Systems, Network and Computer Security, Software Theory, Visual and Data Analytics, etc.
5. Different academic approach
Colleges of mechanical engineering and computer science teach diverse approaches to the same subject, which help students to prepare for careers in different disciplines:
The mechanical engineering curriculum gives students the opportunity to:
Use their knowledge and skill to deal with science and mathematics-related issues. They define and solve different complex engineering problems.
Gain essential knowledge and experience to design several engineering-related procedures.
Design and perform research on mechanical engineering projects.
Gain vital knowledge that will be beneficial to their professional careers.
Curriculum for computer science help students to:
Develop and apply computing and mathematics knowledge to solve problems in the computing industry
Identify and analyze, and manage risks in computer programs before implementation
Develop and implement different design and device systems, etc.
6. Different career paths
After completing their degrees in computer science and mechanical engineering, students have different occupations and career paths.
Mechanical engineering graduates can become design engineers, auto-research engineers, aerospace engineers, robotics engineers, automotive engineers, system design engineers, etc.
While computer science graduates can take positions, such as computer scientist, robotics scientist, data scientist, computer engineer, computer systems architect, computer programmer, etc.
Mechanical Engineering vs Computer Science: Similarities
While mechanical engineering and computer science are two fields of science with distinct dimensions, they, however, share similar goals and problem-solving techniques.
Professionals in each industry need various skills and experience to succeed in their careers.
Mechanical engineers and computer scientists are responsible for the invention, design, development, testing, and distribution of devices that improve the quality of life for workers and consumers.
Mechanical Engineering vs Computer Science: Which is better?
The principles taught at mechanical engineering and computer science institutions use distinct techniques that assist students in preparing for their respective jobs in various domains.
Computer science is an excellent choice for those who wish to develop a career faster than in any other profession. Mechanical engineering, on the other hand, requires a master's degree from students who want to advance their careers.
FAQs
How hard is mechanical engineering?
Mechanical engineering is considered to be one of the most difficult engineering courses. It requires a strong knowledge of mathematics and physics.
How does computer science affect our lives?
Medical and healthcare facilities have been vastly enhanced by the development of computing technology.
And computer science has had a profoundly positive impact on the research and development of medications, diagnosis, treatment, etc.
What are computer science skills?
Computer science skills include; data analysis, software development, technical writing skills, etc.
Conclusion: Mechanical Engineering vs Computer Science
Computer science and mechanical engineering have some similarities, ranging from the scientific and mathematical foundations to the various tools that make the entire process feasible. However, they are vastly different.
Mechanical engineers focus more on robotics, nanotechnology, energy consumption, vehicle systems, thermodynamics, and so on
In contrast, computer science focuses more on problems such as simulation, modeling, AI, human-computer interactions, deep learning, visual analytics, programming, and so much more.
So, if you are considering a career in either of the two disciplines, you should understand the core differences and similarities between them, and go for the one that matches your interest.
I hope you found this article interesting. You can also read to know if you can become an engineer without a degree.
Thanks for reading.