Are you interested in becoming an entrepreneur, or are you wondering if business administration is a worthwhile major to study in college or university? This article provides the answers you need.
Business administration is a broad field with vast career opportunities. Every business needs an administrator to help manage its day-to-day affairs effectively and efficiently.
And the good thing is many individuals are taking up entrepreneurship. Hence businesses keep springing up every day.
With excellent business acumen, you could set up your consultancy firm and earn money by offering smart business solutions to entrepreneurs.
There are a lot of benefits that come with studying business administration. This article discusses the career opportunities, benefits, and what the major entails.
What is business administration?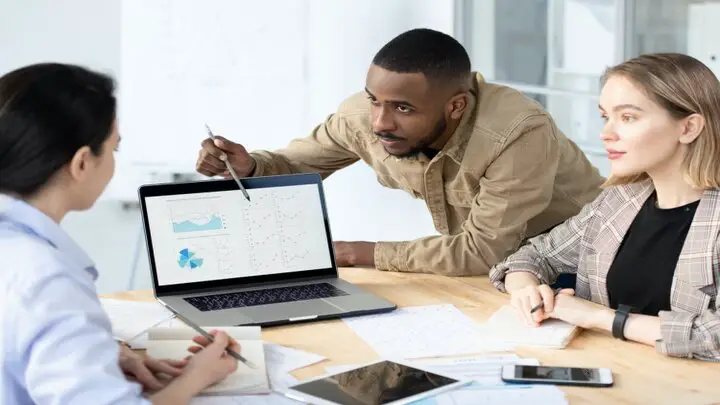 Business administration is managing, coordinating, staffing, and controlling an organization's resources, time, and people to achieve set goals.
The primary functions of administration include scheduling and conducting meetings, hiring staff, handling finance, and communicating with the executives, among others.
Through a major in business admin, you learn the intricacies of business and important components like finance, marketing, human resource management, planning, and so on.
Advantages of studying business administration
The benefits that come from choosing business administration as your major are immense. Here are some of them:
1. Great job opportunities
The most important thing to consider before choosing a college or university course is what career opportunities come with it. With a degree in business admin, you can work in virtually any organization.
Whether healthcare, banks, tech companies, or fashion brands, every business needs a business manager.
Another good thing is the major gives you the flexibility to work as a marketer, human resource manager, finance manager, and so much more.
If you love education, you can become a lecturer or teacher, helping students learn about business administration.
Perhaps you love entrepreneurship; you can start a business and scale fast with your business management knowledge.
2. Good pay
A degree in the business admin can help you earn a high salary. The vast opportunities available for business administration degree holders come with suitable salary ranges. Some of the salary options that you can enjoy annually include:
Business management: $99,290
Sales management: $127,490
Marketing management: $133,380
Healthcare administration: $101,340
Human resources management: $126,230
Financial management: $131,710
Keep in mind that the salary varies by location. Also, as you gain more experience in your field, you can enjoy better opportunities and promotions at your workplace.
3. You learn essential business skills
The business world is fast-paced and highly competitive. As such, business needs individuals with essential skills to help them stand out and beat the competition.
Studying business administration helps you harness the basic skills businesses need to thrive.
Through business admin, you gain solid leadership skills required for managing employees to work, meet and surpass expectations.
Another excellent skill majoring in business administration gives is communication skills. Communication is key to business success.
Whether between employees, employees to, employers, or clients, business administrators are great at communicating effectively.
A degree in business administration teaches virtually every skill an organization needs to grow in you. Be it teamwork, adaptability, people management, problem-solving, or networking skills.
4. Advanced study opportunities
Another benefit that a degree in business administration offers is the opportunity to advance your career through further study opportunities.
The opportunities are available if you wish to earn a master's degree, a postgraduate diploma, or even a doctorate. Here are some examples you can look into:
International Business MBA
Law and Management MBA Postgraduate Diploma
Doctor of Business Administration (DBA)
Doctor of Education in Organizational Leadership (Ed.D)
5. Self-employment
Working for yourself helps you control your time and gives you freedom. A business administration degree allows you to work as your boss.
Studying business admin equips you with the knowledge of identifying business opportunities, analyzing the competitive environment, conducting a feasibility study, and writing a business plan.
You also learn the process of decision-making, business management, finance, and marketing, all essential ingredients needed for growing a business.
What type of jobs can you get with a business administration degree?
There are a lot of career paths that are studying business admin as a major brings. Some of them include the following:
1. Administrative/office manager
The administrative manager role is ideal for those with a business admin degree. An admin manager is someone who coordinates daily business activities and workflow.
They are responsible for setting up meetings, handling documents, facilitating communication between employees and employers, and staffing.
It's an exciting career field if business administration is your major.
2. Sales manager
A sales manager manages a business sales operation and applies business techniques to increase sales. Sales are the lifeblood of any organization. Without sales, there would be no return on investment.
Sales management is an important field of work in any organization. You are qualified to work as a sales manager with a degree in business administration.
3. Human resources manager
A human resource manager is needed in any organization. And the need for them can never end. They are responsible for recruiting, interviewing, hiring, and managing staff.
They also organize employee training and create a pleasant working environment for employees to perform excellently.
Human resource is the voice of the employer to the employee. They are in charge of payroll, employees' benefit plans, and even firing.
4. Business consultants
These professionals offer business advice and strategies to organizations to help achieve a set goal.
Business consultants use their knowledge and experience to solve an organization's problems.
They are great orators and offer their services in training, branding, strategizing, and seminars. You may decide to work as one of their consultants in a business consultancy firm or set up your firm.
5. Logistic manager
Every business that deals with physical goods, such as manufacturing firms, and hotels, needs a logistic manager.
These are professionals who ensure the efficiency and effectiveness of the supply chain. They store, organize, and take stock of the distribution of goods to ensure that every good gets to its appropriate destination.
6. Business administration lecturer
If you are passionate about academics and business, you can consider becoming a lecturer in a college or university.
This way, you can train individuals to become great managers, entrepreneurs, and change agents. It is a career path where passion meets with good pay.
Where can you work with a degree in business administration?
You can work with a degree in business admin. Here is a list of them:
Health care centers
Business consultancy firm as a consultant
Insurance company
Logistics companies
Manufacturing firms
Financial institutions like banks
Educational institutions
Public agencies
Marketing firms, etc.
Where can you study business administration major?
Many institutions offer a business admin major as a course of study, so there's an array of options.
Some of the tops University where you can enroll include:
London Business School
University of Pennsylvania
Harvard University
Massachusetts Institute of Technology
Stanford University
University of Cambridge
University of Michigan
Yale University
University of Chicago
Duke University
Boston College
INSEAD
New York University
University of California, Berkeley
Some institutions like Birmingham business school offers students the opportunity to study business administration online and earn a certificate.
FAQs
Is business administration hard?
No.
It is not a difficult field of study, but there could be a workload.
How much can you earn with a business administration degree?
You can earn between $39,060 to $130,620 depending on your field and experience.
What courses does business administration entail?
Business administration covers marketing, operations, accounting, human resources, etc. 
Conclusion – Is business administration worth it?
Business administration is an excellent major for anyone who wishes to delve into it. The career opportunities are many, and the pay is good.
If you want to get even greater rewards in the field, you should consider getting a master's in business administration.
But if you don't have the luxury of time, you can take an online course where you learn quickly. Here are the best e-learning platforms you can choose from.
I hope this article helps you.
Thanks for reading.