To become a licensed lawyer, law students must take and pass a test called the bar exam. Questions about the difficulty of this particular exam have been a major concern for aspiring law candidates.
The truth is, the bar exam is one of the most difficult exams and the reason is not far-fetched – Law itself is hard. The bar exam is the entrance to an important career that will impact the lives of many. Therefore, the gateway must have high security.
This article will walk you through why the bar exam is hard, what makes it difficult, what to expect from the exam, why most students fail, and tips for passing the exam.
What is the bar exam?
The bar exam is the final step to becoming a practising attorney in the United States. Before you can practice law in any state or jurisdiction in the United States, you must pass the state's admissions process and pass the state's bar exam.
Bar exams are held to test a candidate's ability to think like a lawyer. As such, the exam tests a candidate's skills, knowledge, and ability to practice in a state legal system.
What makes the bar exam hard?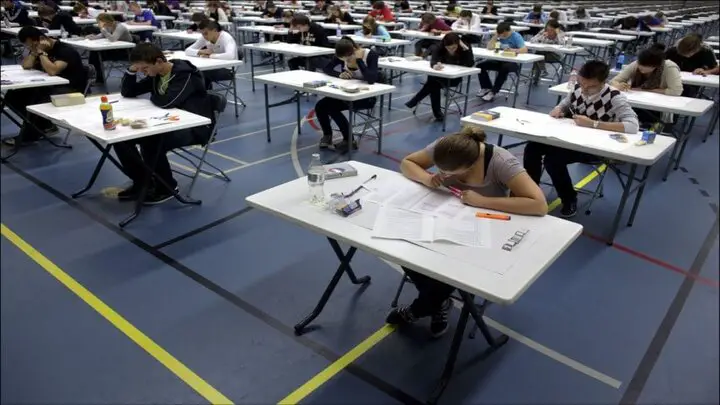 The bar exam is considered difficult for several reasons. Some of them are;
1. The course content is bogus
Studying for the bar exam involves a lot of reading. The books can be so massive that you'd be scared to pick them up. Plus, you will always find new things to learn each time you read.
In most cases, you may need to self-teach yourself as there aren't adequate classes for all subjects in law school. Moreso, lecturers do not have mandated time and requirements while teaching.
2. It is an intense test of two to three days
The bar exam covers a wide range of legal issues and is usually conducted for two to three days depending on the jurisdiction. The first day is a test of multiple-choice questions and the second day is an essay question.
Both exams last for 6 to 8 hours daily. Sitting for such long hours, answering questions from the top of your head, can be physically and emotionally draining.
3. Complex questions
The bar exams can be really confusing. The multiple quiz questions can have more than one correct answer, forcing you to think broadly to determine which is the best answer.
The essays consist of six questions chosen by the National conference of bar examiners. These questions can be very tricky and will require that you demonstrate your knowledge of legal principles and rules as it relates to the problems presented in the question.
4. It requires applied and analytical knowledge
In most cases, reading your book is not enough. You need to be able to apply your knowledge to the problem presented in a question. Moreso, you need to do that intelligently to get a good grade.
So even if you understand the question, your answer must be coherent and applicable to the problem.
What to expect in the bar exam?
You should expect 200 multiple-choice questions on contracts and sales, constitutional law, criminal law, civil litigation, and real estate issues. There is also a written session, which varies by state.
The bar exam takes two to three days to complete, depending on the state, and is held twice a year. In addition to multiple-choice questions, students must write six one-hour essays and two three-hour performance assignments.
Additionally, these essay and performance assignments may also vary slightly from state to state. Therefore, if you plan to take more than one state test, you should look at the specific differences. The bar exam is administered twice a year, in February and July.
Reasons why most students fail the bar exam
Here are some reasons why the bar exam pass rate is so low:
1. Low learning efficiency
As a law student, you must know how to study and conduct research effectively. But most students don't understand what to read and what not to read.
Also, most students fail because they learn passively. They spend too much time reading and memorizing, and little or no time putting their knowledge into practice. This reduces their ability to understand the context of what they are reading.
2. Wrong attitude toward exams
Most students treat the bar exam like any other exam they encounter throughout their academic journey. Law is a very complex field of study, and this approach will only lead to failure.
The bar exam requires a combination of study and practice to pass the exam. If you enter the test relying on information rather than your ability to put the information in context, you probably won't pass.
3. Information overload
Another factor that causes many students to fail is the amount of information being thrown at law students preparing for the bar exam.
Friends and family may add to the pressure by giving them advice on how to pass, which can be overwhelming. This becomes a problem because most candidates do not know what information and advice to accept or discard.
It is better to seek advice from candidates who have taken and passed the exam in the past. They can share the success strategies they applied while preparing for the bar exams with you and advise on what to avoid.
4. Failure to take the practice exams
To help students take better prepared, a few bar practice tests have been put together as practice exams. By taking this test you can know if you're ready for the main exam or if you still need to study well.
On the other hand, if you fail to take the practice test you may not really know how well-prepared you are for the bar exam.
Tips for Passing the Bar Exam
Here are some tips to aid your success in the bar exam:
1. Make a study plan
It's not possible to cram every single piece of information into law. Instead, you should synthesize it into a body of contextual knowledge that you can apply to questions when asked.
Set up a daily plan and prioritize reading your books. Put aside a specific time each day to study and make sure you are disciplined enough to study when you should.
2. Take a bar exam preparation course
Preparatory courses help alleviate the problems faced by most bar exam candidates and provide adequate practice tests. It provides structure and direction to help you develop an appropriate study plan to keep you on track.
In addition, preparatory courses help you take responsibility for yourself and give you access to updated study materials. An investment in a prep course can help you identify your weaknesses so you can overcome them.
3. Be sure to rest well before the exam
The bar exam takes ample time and effort to finish. It typically takes 6 to 8 hours of testing. This can be really exhausting mentally and physically. So, sleeping, eating well, and exercising often would be helpful.
Remember you can study all in one day. I will advise that you Invest in some audiobooks related to the bar exam and listen to them while you do other things. 
But in whatever you do, ensure to keep your body on a consistent sleep schedule. It is important for you to get enough rest before the exam to avoid a sudden crash or breakdown.
4. Manage your time efficiently
One of the many causes of failure is the lack of effective time management skills. Bar exams are all about managing time strictly, so you have to master time management skills.
You can do this by taking timed practice tests and simulating the actual testing environment as much as possible. The better you prepare for the exam, the less time you spend on each question.
FAQs 
Which states are the hardest to pass the bar exam?
States like California, Delaware, Louisiana, Nevada, and Virginia have the most difficult bar exams.
How many times can you fail the bar exam?
There are no set limits. Most states in the US allow students to take the bar exam as many times as possible.
Can you take the bar exam without going to law school?
In 2021, only four states; California, Virginia, Vermont, and Washington, allow aspirants to take the state's bar exam without going to law school.
Conclusion
The bar exam is probably one of the most difficult exams students take. But the key to excelling in it is proper management. If you can implement most or all of the advice in the article, your chances of passing may increase.
Remember that as much as the exam is hard, there are people who have successfully passed it on the first trial. If they can do it, you can as well. All that's required of you is hard work and determination.
So, if you have a dream of becoming a lawyer, do not let the bar exam deter you from pursuing your goal. The article on what's it like being a lawyer should motivate you to achieve your dream.
I hope this article helped. Thanks for reading.