You might not know what a solutions engineer is if you are not tech or computer-savvy.
A solutions engineer or SE uses his or her technological knowledge to find solutions to their client's problems.
Basically, a SE makes your life easier by helping you figure out how to use new technology. They use a mix of IT and business skills to help organizations create and implement technology solutions and streamline business processes.
In this article, I will discuss extensively solution engineers, their responsibilities, their job outlook, and how you can become a solution engineer.
Let's dive right into it.
What is a solutions engineer?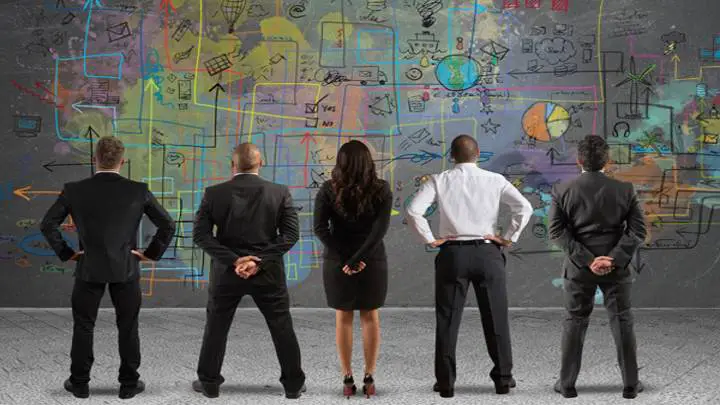 A solutions engineer is one whose role is to work with various personnel to identify the customer's needs.
The aim of having a solutions engineer is to generate a customized solution that is suitable for everyone, particularly the customers.
Firstly, they discuss with the customer what the problem is and what they would prefer it to look like. Then they devise a plan and work with other designers to implement a solution.
This could involve either creating custom software or hardware configurations. They may also integrate third-party applications into existing systems to find a solution.
What are the responsibilities of a solution engineer?
A solution engineer's task may vary from company to company. Some of them include the following;
1. Communicate and recommend solutions to clients
Solution engineers are tasked with communicating with the client to determine their issues. Then, they are expected to recommend solutions or upgrades that meet those needs.
2. Create design solutions or prototypes
The solution engineer does major research and creates a proposal or a prototype to match or meet the need of the client. This prototype is then tested for viability or bugs before it is implemented.
3. Estimate the cost and the benefits of solutions
The solutions engine is also expected to estimate the cost the solution is supposed to incur for the client.
Furthermore, they state how this solution can benefit the company in the long run.
4. Design and implement the solution based on the client's need
Another responsibility of a solutions engineer is to design and implement the solution he or she came up with. They work with other team members to ensure that this solution works perfectly.
In case any problem is encountered, the solution engineer takes down these problems and finds solutions to them as well.
5. Oversees projects
They work with several teams if the company has a complex task or project. The solutions engineer is the one who oversees these projects because he is the one who sees the bigger picture or knows how its outcome should be.
They ensure that each team works adequately and effectively per the customer's needs.
6. Perform system assessment
Another responsibility of a solution engineer is to perform assessment tests on projects. This is done to identify weaknesses and determine where improvement is needed.
They also perform a security assessment to ensure the company's data are safe from unauthorized personnel.
What qualities should a solution engineer have?
As a solutions engineer, you must possess various skills or qualities. Some of these skills are;
1. Technical skills
Solutions engineers require technical knowledge of the system they are tasked with, such as improving or finding solutions.
Also, they need this skill to train or teach others who work under them.
2. Communication skills
In this line of business, communication skill is essential. This is because they are faced with situations where they have to explain technical concepts to individuals who do not understand.
Sometimes, they might work in pairs or as part of a team, and communication is core.
3. Problem-solving skills
As earlier mentioned, solutions engineers are responsible for finding solutions that meet clients' needs.
It is important that they have the skills to identify the source of the issue and develop a solution that is up to the required standard.
4. Business acumen
As a solutions engineer, you work with different clients, some of who do not know exactly what they want but know the result to expect.
Solutions engineers need business acumen to understand what a client's business goal is. This way, he or she gets a better understanding of how to implement a solution to meet such goals.
Job outlook and salary of a solutions engineer
According to the Bureau of Labor Statistics, job openings for solutions engineers are estimated to increase by 6% in the next decade.
The BLS also states that solution engineers earn an average base salary of $108,194 annually.
How can you become a solutions engineer?
A career as a solutions engineer can be quite rewarding, allowing you to work with various big companies or industries. If you think it may be the right path for you, here's how to become a solution engineer;
1. Get the educational requirement
The first step is to get the educational requirement needed for this field. As a solutions engineer, you will need a bachelor's degree in either computer science or software engineering.
2. Get the required experience
You would also need to get prior experience in this field.
Usually, you would be required to give proof of work experience in information technology or software engineering positions.
3. Obtain professional certification
You should have professional certifications to back up your experience to have the edge over others in this field.
Some of the best certifications you can get include A+, SQL programming, Linux, and CompTIA designations.
4. Understand various technologies
As a solutions engineer, you will need prior knowledge of existing technologies and modern advancements.
Also, you must be familiar with these systems, both with the hardware and software components.
5. Build the necessary skills
To be a successful solution engineer, you must have the skills to design and execute effective solutions.
This includes having a strong understanding of systems and how they work and the ability to solve problems.
You must also be able to communicate your ideas effectively and work with other team members to create a successful solution.
FAQs
Is a solution engineer's job hard?
No, it is not. Although it tends to require critical thinking, you should be fine with that.
What industries do solutions engineers work in?
A solutions engineer can work in software development companies, computer and software design companies, security systems companies, and network development companies.
Is solution engineering the same as mechanical engineering?
No, they are not the same.
Solution engineering focuses on finding solutions for the client. Mechanical engineering focuses on designing new schematics or building on already existing vehicles.
Conclusion: Is solutions engineering worth it?
A solutions engineer with technological knowledge finds the best possible solutions to clients' issues. They interact with the client, determine their goals or plan, and work to implement these plans.
It is an incredible field with an excellent yearly income and a bright-looking growth rate for the future. With the right certification, experience, and skills, you, too, can become a professional solutions engineer.
I hope you enjoyed this article. If you did, you should also see if you can become an engineer without a degree.
Thanks for reading.