Ever wondered what the meaning of relevant experience is? The single most crucial thing HR wants to see on your resume is your relevant experience.
Your relevant experience history gives most recruiters a form of assurance that you are capable of performing the tasks for the job role advertised.
This article aims to help you understand the meaning of "relevant experience" and how to establish that you have it during job hunts.
What does relevant experience mean?
Relevant experience refers to any professional work history that qualifies you for a certain position. 
Even if applicants don't have experience in that particular field, including these pertinent work experiences on resumes gives companies a thorough understanding of what you might bring to the table.
How to get relevant work experience
Relevant experience is past work experience that is relevant to the job you're targeting in terms of the skills or knowledge required.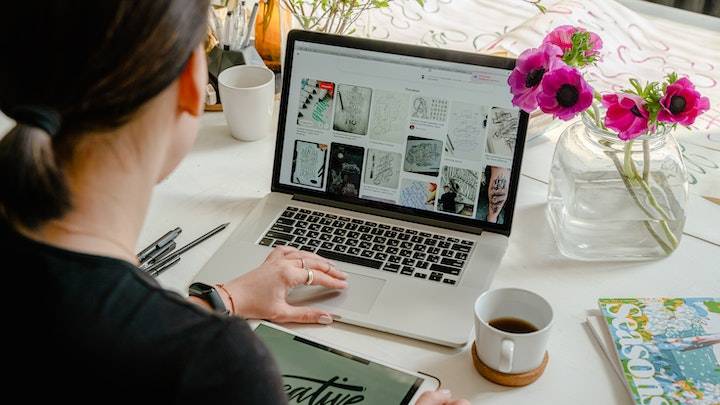 Such experience is highly sought after by employers and often a requirement found on job postings, so it's important to highlight it on your resume and cover letter.
1. Volunteering work
Despite the fact that volunteering is unpaid, you will gain a variety of skills that will help you grow both personally and professionally. 
For instance, helping out at a teaching institution for special needs children can teach you useful technical skills like event organization and child supervision.
Employers can also see from your volunteer experience that you've developed a variety of interpersonal skills that will help you in the workplace.
2. Programming projects
Projects might be one of the best methods to learn and get experience because they make you put the abilities you're learning into practice.
In fact, this promotes memory retention and broadens the application of the gained abilities.
3. Previous jobs
Most work-related experiences are usually gotten from previous employment. While these work histories might not be relevant to the job role you currently see, certain skills acquired can easily be transferred and used to work in the new job. 
4. Internships
Internships offer entry-level candidates, recent graduates from colleges, and high school students the option to obtain temporary job experience at an organization.
On a CV, paid and unpaid internships are good methods to highlight your relevant experience.
After acquiring some work experience and finishing your internship successfully, your employer may use you as a job reference or perhaps continue to employ you for a more permanent position.
5. Academic projects
Mention any curriculum that closely relates to your intended career because employers are aware that a college background teaches a number of marketable abilities.
Even if you lack professional experience, you can demonstrate that you have the necessary knowledge for the position. This can be done by listing relevant coursework on your resume, such as projects, social activities, or academic achievements.
6. Extracurricular activities
Extracurricular activities also referred to as extracurriculars, include activities such as athletics, student government, volunteer work, performing arts, hobbies, and academic clubs. Sports are a fantastic method to exhibit anything from dedication to teamwork.
For example, learning a second language opens up a variety of job opportunities, including those in teaching, interpreting, tourism, and other industries. It can also improve your resume in a number of other ways.
Recruiters will surely notice your commitment and passion when you pursue studying outside of your school curriculum.
7. Freelance work
Your resume might also emphasize contract or freelance employment to demonstrate that you have the skills companies are seeking and that you have relevant work experience.
You can also provide companies with a collection of your most significant work and references from previous related employment.
8. Tutoring
When applying for available positions, it's crucial to highlight your tutoring experience on your resume. This helps convey useful abilities and accomplishments that will help you fit in well with the company's culture.
Such company culture may include employee training, business presentations, public speaking, etc. 
Can relevant experience include education?
Yes, the experience gathered while learning can be deemed relevant experience.
This encompasses academic pursuits, clubs, extracurriculars, volunteer work, and on-campus employment throughout college.
Start by putting all of your prior experience history in a Google or Word document so that you can highlight them on your resume as relevant experience.
List all of your prior employment, both paid and unpaid. This includes any projects, academic work, and other accomplishments you believe are relevant to your career goals. 
Then, allow yourself the time to think over your responsibilities in each role. Highlight them in bullet points, and make a list of all the software and equipment you've ever used.
Can experience in another field be considered relevant experience? 
Jobs unrelated to your field, internships, volunteer work, and independent work are all possible sources of applicable experience. 
Instead of just stating the responsibilities and obligations of past roles, emphasize your successes in them.
You don't necessarily need to have held the same job description or worked in the same field to have relevant experience. Where or how you acquired these skills is less significant as long as you can demonstrate that you have transferable skills for the new position.
How many years is considered relevant experience? 
In general, entry-level or junior roles require from 1-3 years of relevant experience, whereas more seasoned professions require from 3-5 years.
Additionally, keep in mind that positions at the mid or senior level may call for more than five years of relevant work experience.
FAQs
How do you answer relevant experience questions in interviews?
You should be able to align your past with the needs of the employment. This happens by stating the previous experience and qualifications that will allow you to succeed in the role.
Is relevant experience the same as relevant skills? 
No relevant experience is not the same thing as relevant skills.
Any professional work experience that qualifies you for a particular position qualifies as relevant experience.
What are examples of relevant skills to put on resumes?
Examples of relevant skills to put on resumes include communication skills, computer proficiency, leadership skills, problem-solving skills, the ability to collaborate, and interpersonal skills.
Conclusion
It is a general misconception that you need to have worked in the same field for two or more years before you are deemed to have relevant experience. 
This isn't entirely accurate as the meaning of relevant experience translates to your ability to convert past job experiences into usable skills for the new job role. This can range from the experience gathered as a freelancer or volunteer to successful projects completed. 
Additionally, relevant experience can be gotten from education, on-campus employment, or internships. It does not necessarily mean paid experience, but experience gotten from past experiences.
Still, while some job ads require that you have relevant experience to fill certain job roles, other employers would rather take on training the employee on what needs to be done. Learn how employers choose the best method for training employees. 
I hope you found this article helpful. Thanks for reading.