Generally, a music executive producer is familiar with the intricacies of music production and involved in the marketing, legal, business, and creative decisions of music artists under their authority.
Music executive producers often have extensive experience in the music industry. They play a number of roles, such as providing direction to the artists and producers working on the projects, directing the full production process, etc.
Furthermore, music executive producers also manage talents, interact with many teams, handle artists' funding, and so on. While it might be demanding, it can as well be a rewarding career.
In this article, I will extensively explain the core responsibilities of music executive producers and some other relevant information about the career.
Let's get started.
What does a music executive producer do?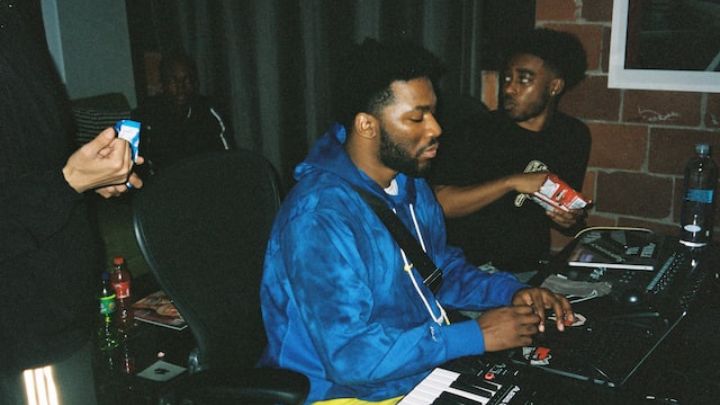 Typically, being a music executive producer involves many responsibilities such as finding new talents, managing and collaborating with artists to produce songs and albums, and so on.
The following are the core roles of a music executive producer:
1. Figuring out the "bigger picture"
A music executive producer often discovers music artist, employ them, look for a music producer to work with them, and choose the kind of tracks or albums they want to make with the artist, and how it should sound.
They also handle and determine the budgeting of funds, such as how much to pay music producers, marketing and promotion, etc.
Music executive producers are basically project managers or CEOs. While most of the creative work will be done by artists and music producers, their focus is on the "bigger picture."
2. Coming up with a master plan
The music executive producer must always consider the final product when looking for talent. They must build a staff with extensive knowledge who are aware of the best approaches for their song.
Once album production starts, a music executive producer manages all of the behind-the-scenes activities and monitors the development of the project to ensure its success.
They often take on a more major role as co-producers, offer their creative contributions, and create a master plan.
3. Guiding artists to reach their full potential
Music executive producers are also responsible for guiding music artists to discover their vision and reach their full potential. They must manage their egos and ensure that everyone is pulling their weight.
Any music executive producer always keeps in mind that they are working for the artist. Thus, they let the artist know if they notice anything they don't like, however, not dictate what the artist should do or how their vision should look.
They believe in and encourage the artist, serve as their biggest cheerleader all through the songwriting and production process, and work well together as a team.
4. Promoting and marketing
Music executive producers are the artists' public faces, so they make public impressions to maintain their image and brand recognition. They work hard to build a loyal fanbase while maintaining a positive public image.
They often also make concert and event bookings on behalf of their artists by collaborating with businesses, and organizing tour dates, to make sure their artists and their music are heard by as many people as possible.
Thus, every music executive producer has a strong marketing background. They promote artists and make them appealing to the general public by researching their target audience's musical choices and keeping an eye out for new trends.
They also contribute to branding and merchandising, which are two important aspects of every artist.
How can you become a music executive producer?
Many executive producers started as managers or agents before working their way up in the music business. To become one, you must be capable of the market and presenting yourself professionally.
As a music executive producer, you must be up-to-date and continually informed about the developments in the industry. This role requires someone who is not only industrious but also entertaining and creative.
In addition, to become a music executive producer, you must have a robust experience in marketing, public relations, and the genres you wish to work on.
It is also important that you have good communication skills as you will have to interact with different music producers and collaborate directly with artists who can sometimes be difficult to work with.
How much does a music executive producer make?
According to ZipRecruiter, as of November 14, 2022, music executive producers make an average of $59,260 a year in the United States. That is about $28.49 an hour, $1,139 per week, or $4,938 per month.
FAQs
What are the benefits of working as a music producer?
Working as a music producer has multiple benefits, such as the ability to work in a creative setting, interact and collaborate with different artists, etc.
Is songwriting a career?
Yes, songwriting is a versatile career path that could lead to roles in movies, television, performing arts, marketing, and advertising.
What is the highest-paying music job?
Examples include; Sound engineer, recording engineer, music professor, music therapist, music director or composer, etc.
Conclusion
The music executive producer role is an ideal career path for people who wish to become music producers but do not want to spend all of their time in the studio and for people who enjoy working in the music industry but do not want to get physically involved.
In the music industry, music executive producers are very important. You must be available to the artist at all times, have a good understanding of what the target audience wants, and bring out the best in your artist.
You also have an important part to play in the promotional and merchandising process, as you must ensure the success of your artists.
I hope you found this article interesting. You can also read to learn all you need to know about executive functioning skills.
Thanks for reading.