Grammarly plagiarism checker is designed to quickly scan your content for originality and is very good at what it does.
Gone are the days when you have to spend hours copying and pasting each paragraph of your work on search engines to identify plagiarism. 
With Grammarly's plagiarism checker, you can do this in a matter of seconds or minutes depending on the length of your article. The software is also very easy to use and accurate.
While this is enough positive review to stick with this checker, there are other amazing things you need to know. This article is all about that.
What is Grammarly Plagiarism Checker?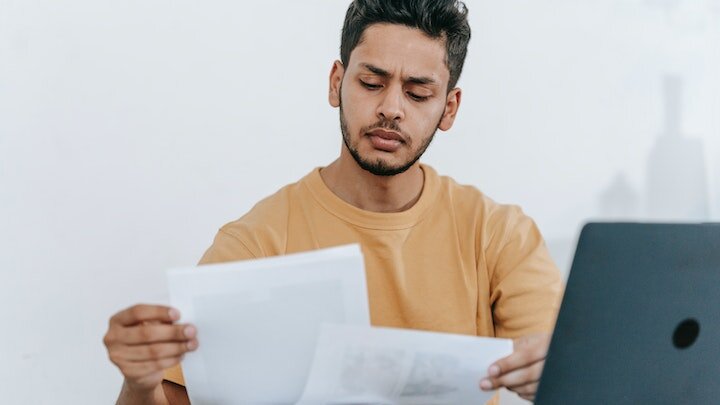 Grammarly plagiarism checker is an online application that thoroughly scans your document for duplicate content. 
In other words, it compares your content with all related content online and provides a detailed plagiarism analysis. 
This result will help you know where to adjust for an article or essay to be generally acceptable.
Features of the Grammarly Plagiarism Checker
For those interested in knowing what this plagiarism checker offers, here is the breakdown you need:
1. Document import and export
Grammarly allows users to upload files in various formats. This includes .docx, .odt, .rtf, .txt, and PDF. For PDF, you have to copy and paste the file's link into the field provided.
2. Plagiarism percentage
The upper-right section of your screen is where you can identify the level of plagiarism in your work. 
Here, you will see something like "5% of your text matches this source". On the right, is the performance metric for your grammar.
3. Links to sources
When using Grammarly's plagiarism checker, if a sentence or a series of sentences is marked, information about where to find the original document will be cited.
Click this link to assess the original content and find a way to cite using different words. As I said earlier, this checker is a part of Grammarly's premium subscription. 
Other features you will enjoy include grammar suggestions on clarity, delivery, correctness, tone detection, engagement, and sentence variety.
4. There is a business version
Grammarly's plagiarism checker for businesses is great for institutions and media organizations. The premium plan can accept about 149 users and gives room for simultaneous plagiarism scans.
It also features amazing add-ons like an admin panel, centralized billing, priority email support, team usage statistics, and SAML single sign-on.
This version is available for just $150 (per seat) annually. It remains one of the best ways to unify workflow and effectiveness across content within an organization.
How to Use the Plagiarism Checker 
1. Log in to Grammarly
2. You will see a button with the instruction "New/Upload". This means you can type your content from scratch, copy and paste or upload a file using this tab.
Once the content is in, Grammarly automatically displays grammar suggestions for your article. 
3. To run a plagiarism check, you must click the button on the lower right part of your screen. Wait for a few minutes while your content is being scanned.
4. The percentage score it displays will determine if your essay is good to go or requires further modifications.
Pros & Cons of Grammarly Plagiarism Checker
Grammarly plagiarism has numerous amazing qualities. Its major downside is however subjective.
Pros
1. Very Accurate
Thanks to its vast database of resources, Grammarly plagiarism can easily compare your essay or article with billions of already published works.
Besides offering impeccable checks, the app allows you to filter your content for grammar structure, passive voices, and readability. 
These features are only available in the premium version alongside the plagiarism checker.
2. Unlimited Checks 
With Grammarly, there is no limit to the number of writeups you can check for plagiarism as long as you are on a premium plan. 
If you are the type who constantly writes and publishes papers, this feature will save you a lot of money. 
On other plagiarism checkers, you are either required to pay per check or there is a certain number of words you cannot exceed.
Con
1. Expensive
Grammarly's plagiarism checker is a feature designed for premium subscribers. In other words, if you do not plan on spending money on a plagiarism checker, this may seem like a disadvantage.
For context, it costs just $30 per month to become a premium member or $12 per month if you prefer the annual plan. These fees are little compared to what you will be getting.
What Plagiarism Percentage is Acceptable on Grammarly?
As a writer or student, you need to know the standards when it comes to plagiarism. Once your content exceeds a 15% score, you will have to adjust it until it comes to a value below 15%.
15% or more plagiarism may result in sanctions because it means your article's originality is not above 75%. I prefer an 80% originality score because it is a safe zone.
Other Popular Plagiarism Checkers
Besides Grammarly's plagiarism checker, other checkers are also very effective. However, one thing common to most of these tools is that they only come with a paid plan.
1. CopyScape
CopyScape is another user-friendly software that lets you scan your article or paper for duplicate content. All you have to do is copy your document's URL and paste it on CopyScape.
Your content's category will be compared with everything in its database and scored for originality. Other unique features on the platform include:
Ability to filter your search
Offline content indexing
Side-by-side comparison
2. Quetext
Quetext is another solid algorithm for checking plagiarism. The software runs a complete scan of all the information on your paper and compares it to existing content.
Quetext is ideal for long-form writings like a thesis. Its unique features include:
Generating a very thorough plagiarism report
Simplified interface
Full-time data privacy
3. Plagiarism Checker X
This checker is fast and often used by students who wish to check their research assignments for plagiarism. Its standout features include:
Amazing customer support
Ability to import different file formats (pdf, Docx, and HTML inclusive).
Multi-language support (English, French, and Spanish)
100% data privacy
FAQs
How does Grammarly check for plagiarism?
Grammarly checks for plagiarism by scanning your content for duplicates in its database.
All you need to do is upload your content and click the "plagiarism check" button.
Is it safe to check plagiarism online?
Yes, it is very safe to check for plagiarism online because most of these checkers observe privacy policies. 
Is plagiarism checker accurate?
Plagiarism checkers exhibit different accuracy. 
Grammarly's checker remains one of the best because of its vast database.
Conclusion
Using Grammarly's plagiarism checker or subscribing for premium will always be a good decision for students, teachers, and professional writers.
This is because the tool has excellent prowess for detecting duplicate content and also features fewer false positives.
Did you find this article helpful? Perhaps you would like to know the best way to write a thesis, check out where a thesis statement should be located in an essay.
Thanks for reading.