Thanks to technology, there are multiple ways to learn a new language. If your study method relies primarily on language apps, it would be hard not to ask yourself if Duolingo (the free version) or Duolingo Plus (the premium version) is worth it.
The app's free and premium versions are worth it. Each version is completely flexible and uniquely simplifies your learning experience.
While it is true that nothing is perfect, Duolingo remains a big name when learning a new language. To decide if Duolingo Plus is worth it, you must know some things.
This article is a compilation of those things and will help you make a final decision.
What is Duolingo?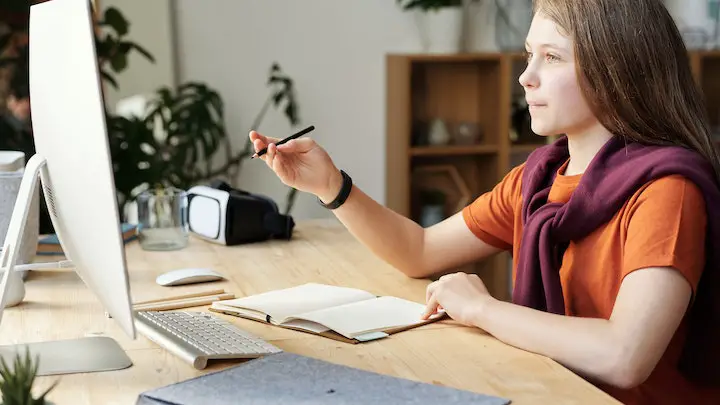 Duolingo is a language-learning platform that allows every smartphone or laptop user to learn new languages flexibly.
The application is a great source for learning English, Spanish, Mandarin, French, and Italian, just to name a few. It also has over 500 million users.
Is Duolingo Plus Worth the Money?
The premium version of Duolingo costs just $6.99 per month after an initial 14-day free trial. 
Duolingo Plus comes with no ad interference, access to offline lessons, and no consequence for making mistakes.
Hence, If you love to learn without worrying about making mistakes, Duolingo Plus is for you.
How Does Duolingo Work?
Duolingo primarily uses an intuitive and likable user interface and experience (UI/UX). To sign up, all you need to do is:
Select the language you want to learn
State why you want to learn it
Choose a daily timeframe from 5 to 20 minutes daily
Register with your email, Google, or Facebook account.
The learning process on Duolingo is similar to that of gaming. When you complete an action on Duolingo, you earn points called XP (experience points).
This action may include participating in a test, skill practice, checkpoint quiz, or individual lessons. 
The number of points you acquire will determine your league standing compared to other learners. Since everyone likes to stay on top, this keeps all learners on their toes. 
You will earn gems, streaks, Lingots, and crowns as you progress. Gems are virtual currencies you can use on mobile apps to purchase stuff like streak freeze, double or nothing, refill your health, and other bonuses. 
Let's see the effects of these bonuses on your learning process:
Refill your health: This bonus refills your health whenever you run out of heart after making 5 mistakes. Please note that Duolingo's web version does not have this feature.
Streak Freak: You break your streak when you miss a practice session. This bonus allows you to get back on track.
Bonus Skills: While learning, you will be exposed to extra lessons you can buy with this incentive. Bonus skills give you special access to learning stuff like proverbs, idioms, and other things.  
Double or Nothing: The best way to earn this bonus is to stay consistent in learning. If you have 50 gems and activate double or nothing, you must maintain your streak for the next 7 days. Failure to do so will get you nothing, not the invested gems.
Courses Available on Duolingo
For context, Duolingo features over 98 courses in 39 different languages. With millions of users worldwide, you will be learning alongside millions of participants.
This breeds confidence about the application's authenticity and is one of its major selling points.
Also, once you select your native language, the system automatically provides you with all the available languages you can learn.
What is the Duolingo Incubator?
There was a time when less common language had limited options and was not flexible enough on Duolingo. The platform activated the Duolingo Incubator to solve this problem.
The program revolves around allowing volunteers to create language courses not available on the platform. Once you apply for the program and create a course, the course goes through 3 different stages:
Stage 1: Course not yet released
Stage 2: Course released in beta
Stage 3: Course graduated from beta
What are the Pros and Cons of Duolingo?
Like every application, Duolingo has its pros and cons. Let's take a look at the prominent ones:
Pros
1. Easy to access
The ease of access and flexible nature of Duolingo are stand-out benefits busy individuals truly appreciate. 
The app allows you to study at your pace whenever and wherever you want. All you need is a smartphone, an email address, and internet access.
2. Everything is almost free
Unlike other popular learning applications, most of the features on Duolingo are free. You only need to pay to enjoy ad-free (learning) sessions once a month.
3. You can learn multiple languages simultaneously
Duolingo allows users to learn more than one language at a time as long as they can maintain their streak. However, it is best to stick to one or two languages for effectiveness.
Cons
1. It is designed majorly for English speakers
One major bias people find unfriendly on Duolingo is how it is designed primarily for English speakers looking to learn other languages. Hopefully, it will be resolved soon, like the incubation program solved course scarcity.
2. Duolingo is beginner-centric
The app is best for students or busy individuals looking to understand the basics of new languages. Hence, it is not the place to be if you are interested in advancing your knowledge.
FAQs
Can you become fluent with Duolingo plus?
Duolingo Plus can make you fluent. However, it would help if you combined the application's teaching with practicing with a native speaker or a friend.
How long does it take to become fluent via Duolingo?
It usually takes about 3 months to become fluent. At this stage, you should be able to chat with a native speaker for at least 15 minutes.
Is it hard to cancel Duolingo plus?
Canceling your subscription to Duolingo Plus is not difficult. If you are experiencing difficulty, confirm the Google account you signed up with or contact support.
What is the longest Duolingo streak?
The longest streak on Duolingo lasted for over 3,825 days (9 years). The feat was immediately inducted into the Streak Hall of Fame.
Conclusion
Duolingo Plus is an effective resource for those looking to improve their language skills. It provides users with a variety of different exercises and lessons that are designed to promote fluency.
Additionally, its user-friendliness and flexibility make it easy for anyone to learn a new language. The strongest arguments in favor of Duolingo Plus come from users who have learned new languages faster and better than ever before, including native speakers.
Nonetheless, while there are several benefits to learning a foreign language online, it's important to understand that not everyone is suited to learning in this way. Duolingo is one tool that can improve one's foreign language skills, but it should not be the only thing you rely on.
Go out, meet with people, try to hold conversations with them, and remember that practice will make you perfect over time. You can also compare other platforms to learn languages.
I wish you all the best.
Thanks for reading.