Duolingo ushered in a new age of free language learning and is very effective. The app features a systemic approach to learning popular languages at your pace and completely gamifies the process. However, there is a slight twist.
Don't get me wrong, Duolingo is superb and effective. However, if you are looking to get the best out of it, you must be well-informed about a thing or two.
This article is a combination of all the information you will be needing to make a final decision.
Which Languages Does Duolingo Teach?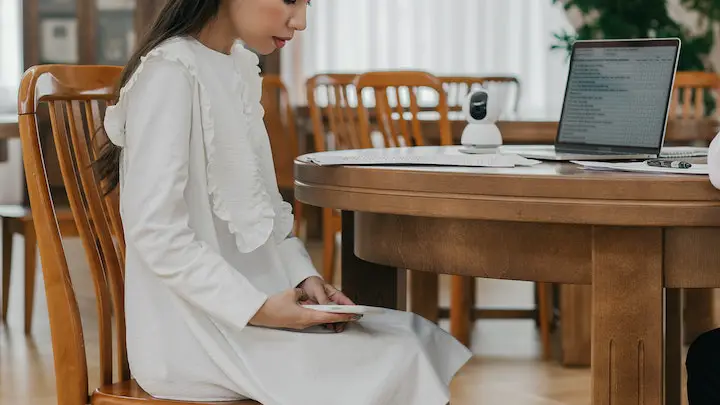 No matter how you put it, Duolingo has an English bias. Hence, if you are an English native, you can enjoy about 36 courses (with English translations) on Duolingo (excluding fictional resources).
These courses include Arabic, Chinese, Dutch, Danish, Finnish, German, Greek, Italian, Turkish, and more. 
There are other languages you can learn without English translations. They include Arabic and Catalan for Spanish and French speakers respectively. 
Is Duolingo Free And How Much Does Duolingo Plus Cost?
Duolingo has a free and paid version called Duolingo Plus. One does not affect the other, just that the premium version comes with some extra benefits such as:
No ads interference
Ability to start, stop and resume a course whenever you want.
Unlimited access with the mobile version
Unlimited exercises and quizzes
You can never be short of hearts and other legendary bonuses
With these features, you can easily tell that the core of Duolingo will not be affected regardless of the version you opt for.
Duolingo Plus costs $12.99 per month and $83.88 annually (for upfront payments). There is also a family plan option that can accommodate 6 people. This costs $9.99 per month and $119.99 per year.
When compared to other language-learning portals, the cost for Duolingo Plus is very fair. On average, other platforms charge about $100 to $200 annually.
How Duolingo Works – The Structure
To get the best out of Duolingo, you must understand its structure. The app is very organized and displays each course in modules. 
Every module has a topic. This may range from grammatical (reflexives and tenses) to thematic (arts, sports). Within these topics are multiple lessons you must complete to move to the next stage.
Each lesson should not exceed 4 minutes and can be revisited at any point. As you move from one level to another, words and concepts you had learned usually reappear and are better understood.
After completing every lesson, there is a "dumbbell icon" you can tap to take on practice questions and review yourself.
Completing a module on Duolingo makes you worthy of a gold coin. Failure to complete a module or optionally completing one and abandoning it will result in a broken coin icon. This means you have to revisit the module and complete it to repair the coin.
Some languages also don't have more than one level in each module. This is because they do not have enough content.
Getting Started with Duolingo
Getting started with Duolingo requires you to register and sign up with an email account. After creating an account, you may be asked to take a test.
Please note that this depends on the language you are interested in learning and your prior knowledge of it. If you pass these tests, you may be able to skip a few elementary lessons.
Nevertheless, you will always be provided with the option to start from scratch. Please, do not learn multiple languages, start with just one or two.
What is the Learning Experience Like on Duolingo?
Duolingo is more effective for beginners looking to align themselves with the basics of any foreign language. What you will be learning most on this app is translation, which is a bridge between reading and writing.
In other words, with Duolingo, thinking about an idea and expressing it on the spot in the language you are learning is very achievable. 
Please note that this will only occur after fully grasping the language's instructions and engaging in numerous exercises.
Pros of Duolingo
1. Ease of access
Duolingo's free and premium version affords easy access to major learning materials, unlike other portals. Its flexible mode of teaching is also well appreciated by busy learners.
You can study anywhere and at any time. Just make sure your smartphone or PC is connected to the internet.
2. You can learn multiple languages simultaneously
Duolingo can teach you many languages effectively as a beginner. Please do not be over ambitious, start with learning one or two languages.
3. Podcasts are great for listening and reading exercises
Listening and reading aptitudes on Duolingo have increased immensely thanks to the introduction of its podcast series. This phenomenal feature comes with a full transcript you can read while listening.
Each podcast lasts about 20-25 minutes and involves storytelling by a native of the language you wish to learn. These podcasts are only available in English, French, and Spanish and feature an English summary interlude.
This provides immense value for intermediate learners or individuals aspiring to attain a conversational level in their language of choice.
Cons of Duolingo
1. There is an English bias but it should not bother you
Most of Duolingo's features generally favor English natives interested in learning a new language. This should, however, not bother you because it does not really affect your learning process.
2. Duolingo is beginner-centric
Duolingo is more effective for individuals willing to learn from scratch. However, this does not mean you can't learn a thing or two on the app as an intermediate or fluent person.
It is just best suited for one than the other.
3. Word bank prowess can be improved
The app can work on focusing on some concepts more intentionally. This includes actions like ruling out unrelated words when translating a sentence using a word bank.
Duolingo can also fill up its word bank with similar words and variations. Exercises like this rarely come up and when they do, they do not mix words enough.
FAQs
Is Duolingo actually helpful?
Duolingo is a very effective app for beginners interested in learning the basics of a new language.
Areas it will strengthen include your writing, listening, reading, and speaking skills.
Can you become fluent with just Duolingo?
You cannot become fluent with just Duolingo.
You can only become fluent with Duolingo if you combine the app with another mode of learning like textbooks or physical classes.
How long does it take to finish Duolingo?
You will be needing about 6 months to complete a language tree on Duolingo.
To achieve this fit, you must spend more than 2 hours on the app daily.
What level can Duolingo get you to?
Duolingo can get you to an area between B1 and B2.
To fully attain B2, you must combine the app with books or physical classes. 
Conclusion
When discussing free language-learning platforms, Duolingo is rated the best and most effective application. 
The app is very easy to use, best for beginners, and is also the best supplementary resource for people looking to quickly achieve fluency.
Perhaps you would be needing help with the language to start with, check out the best languages you can learn.
I hope you found this article helpful. Thanks for reading.