Most corporate companies have a chain of command. This chain ideally flows from the owners or shareholders to the board of directors, the C-level executives (majorly the CEO, COO, and CFO), heads of various departments, and employees.
Unlike owners, C-level executives are easily reachable by various general managers in different branches. Of all the positions in this tier, the CEO, COO, and CFO are also the most popular.
While each position has different responsibilities, they work together (alongside other C-suite officials) to ensure a corporation and its outlets go about their duties in line with the company's goals.
Here is a breakdown of what each position represents, the roles they play, the salary range, and other factors that differentiate them.
Who is a CEO?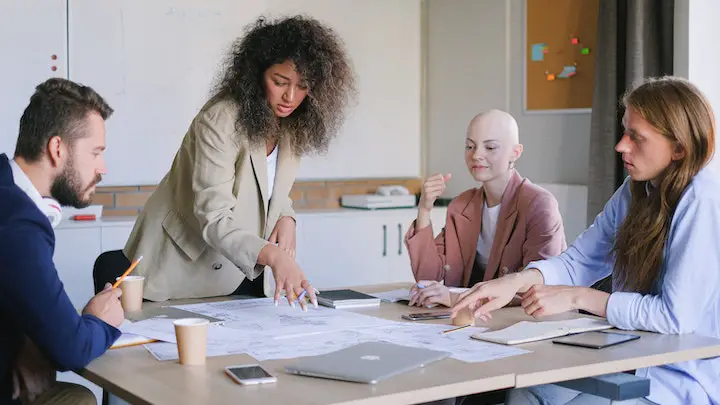 The chief executive officer (CEO) represents the highest-ranking (C-level) position within an organization. They work alongside other executives to develop strategies that best support a company's vision and guarantee steady growth.
Key Responsibilities of a CEO
A CEO gets feedback from all other C-suite officials like the COO and CFO. The insight from this data or feedback helps them in executing crucial duties such as:
Monitoring the overall performance of business operations.
Developing strategies in line with the company's goal and communicating them to employees.
Crafting and researching tools and investments necessary to improve a company's growth.
Reviewing financial reports from the CFO
Reporting to the board of directors and shareholders and discussing performances and strategies with them.
Guiding other C-level executives
Developing and tweaking company policies and procedures when necessary.
Being the face of the company at seminars, conferences, and other media functions.
Executing a performance review for all executives and assistants.
What Skills Does a CEO Need?
To successfully carry out the above responsibilities, a CEO requires an array of skills such as:
Sociability
Time management skills
Teamwork 
Communication skills
Erudition
Creativity
Ability to learn new things
How Much Does A CEO Earn?
A CEO should earn about $128,843 per year. Factors that can greatly influence this figure include years of experience, industry size, and type.
Who is a COO?
The chief operating officer (COO) is the executive directly responsible for a company's day-to-day operations. They work closely with the CEO and are often considered the 2nd highest-ranking executive in the C-suite.
COOs communicate with each department to determine and ensure they are doing the right thing. 
Key Responsibilities of a COO
Making sure the head of various departments fulfills the mission and objective assigned to them by the CEO.
Collaborating with the CEO and CFO to understand the rationale behind every strategy.
Setting operational goals or standards for employees and providing the necessary tools for them.
Overseeing the execution of these standards and creating tools for department heads to review their performance.
Helping out with forecasting and budgeting
Ensuring compliance with the company's policies across all departments
Collaborating with peculiar partners to develop new processes or tools needed to improve operations.
What Skills Does a COO Need?
Being a COO requires:
Exceptional leadership skills
Strong business acumen
Strategic thinking
Creativity
Time management skills
A COO must also be open to new ideas and better ways to manage business operations.
How Much Does a COO Earn?
A COO usually earns about $136,885 annually. This figure may be more and may be less depending on the size of the company, your experience, and industry type.
Who is a CFO?
The chief financial officer (CFO) of a company is the head of finance. They oversee financial operations such as reporting, treasury, accounting, auditing, reconciliation, and other financial operations.
CFOs work closely with CEOs to ensure that the income and expenditure of a company are in line with business strategies.
Key Responsibilities of a CFO
Major responsibilities of a CFO include:
Generating long-term financial and investment strategies.
Coordinating finance and accounting executives and their organizations.
Developing financial strategies to improve revenue and profit generation.
Developing financial policies and procedures
Attending periodic meetings with the board of directors to explain how the company's funds are spent and the current financial status.
Ensuring all departments comply with financial policies.
What Skills Does a CFO Need?
To be a CFO is to fully understand the fundamentals of:
Budgeting
Compliance
Analysis
Risk management
A CFO must also have great communication skills.
How Much Does a CFO earn?
A CFO can earn about $142,339 annually depending on his or her level of experience and how big the company is.
CEO vs COO vs CFO: Key Takeaways
The CEO is the highest-ranking position within a corporate company
Most smaller corporations may not hire a COO at first. However, this becomes a priority with growth and the introduction of more complicated procedures.
COO and CFO are managerial positions created to work closely with and report to the CEO. In some cases, they may be referred to as senior vice presidents of a company.
FAQs
Does a COO own the company?
The chances of a COO owning a company are very slim. 
However, they can be shareholders or part of the board of directors.
Who can fire a CEO?
A CEO can be fired by the board of directors.
The head of this board is usually the chairman and he or she has every right to sack an underperforming CEO.
What's another title for COO?
Chief Operations Officer (COO) can have alternative names such as Operations director or director of operations. 
How many COO can a company have?
A company should have just one Chief Operation Officer (COO). 
When a company does not have a COO, it is probably because it is just starting to scale.
Can a COO become a CEO?
Yes, a COO can become a CEO. 
Most experienced COOs can easily become CEOs because they have already worked with many CEOs and understand the challenges related to the role.
Conclusion
CEOs, COOs, and CFOs play a significant role in the success of any organization.
From this article, we can conclude that the major responsibilities of each position are to oversee the performance of every outlet (CEO), develop growth and financial strategies (CFO), and ensure compliance (COO).
I hope you found this article helpful. Here is an article to learn more about corporate jobs and what they entail.
Thanks for reading.