Years of studying simply refer to a sequence of curriculum (or levels) that sums up how many years it will take a full-time or part-time student to complete an educational degree.
It typically takes between 2 to 5 years to wrap up any degree as a full-time student. However, if you successfully transfer your college credits, your journey may be faster.
There are different types of programs with varying completion periods. This article will do justice to the most popular ones in major countries. You will also be learning about the various factors that can alter your years of studying. 
Undergraduate Education System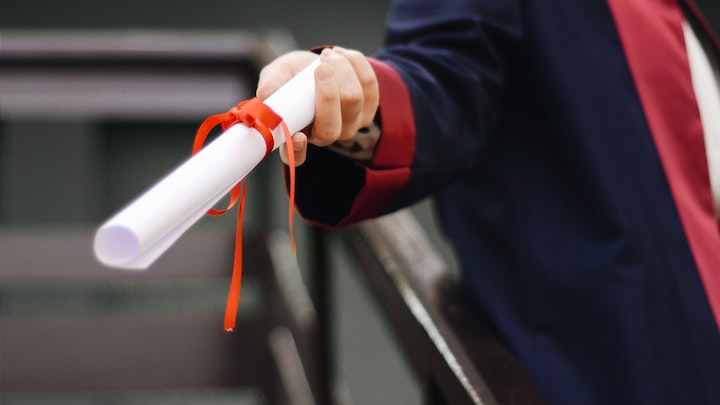 Undergraduate education systems generally span a 2-year or 4-year program. Let's take a look at the options available under each:
Two-year programs or associate degree
Schools that offer this program are called junior or community colleges. They are controlled by a division of the state university or special local district subjects.
The program requires you to earn 60 semester credit hours which should take approximately 2 years. Two-year programs in community colleges consist of 3 parts:
General education requirements
Requirements within your major or area of study
Electives (other courses you have a personal interest in)
After completing this program, you earn an Associate or Intermediate Degree. This solely indicates that you have completed the program with a broad base knowledge of general education and a major area of study.
There are two major types of associate degrees:
A.A degree (Associate of Arts degree)
A.S degree (Associate of Science degree)
Other associate degrees such as A.A.S (Associate of Applied Science degree) will prepare you to join the workforce immediately. These degrees are often preferred by employers with mid-level science and technology-related gigs. 
Four-year programs or bachelor's degree
After completing your years of studying in a junior or community college, your associate degree (A.A. or A.S.) qualifies you to pursue a bachelor's degree in any university.
This means if you have an A.A. in Early Childhood Education, you can earn a degree to become a preschool or elementary teacher.
Some community colleges also have the power to provide you with the first 2 years of studying before sending you to the university for the remaining 2 years.
Bachelor's degree can either be a B.S. (Bachelor of science) or a B.A. (Bachelor of Arts). This degree covers over 120-128 semester credit hours and is commonly called a college degree.
Your four years of studying basically indicate the various four stages of learning in a university. They are the freshman, sophomore, junior, and senior years.
The freshman year is a year where your curriculum is strictly based on liberal arts or general subjects such as English composition, humanities, social sciences, physical sciences, mathematics, and history.
Once you are successful at this stage, you move to the sophomore year where you will be asked to choose a field of study (also known as a major) and take introductory lectures.
Your major should be something that naturally interests you because it will be a focal point for starting a professional career. The final two years of your stay in the university will be for taking in-depth courses on your choice of major.
If you choose to earn a B.S, the majority of your coursework will feature physical, chemical, and mathematical sciences.
This curriculum is more tightly structured with fewer electives. B.A., on the other hand, features more of the humanities, social sciences, and fine arts. 
Graduate Education System
After earning a B.A. or B.S., some students push further to attain a Master's degree, Doctoral degree, or Professional degree. To earn any of these degrees, you must fulfill the years of studying in a graduate school (commonly called grad school).
These schools award advanced academic degrees to students who already have a first degree. Research forms a major component of grad schools, hence, they offer a wide range of facilities to make your years of studying seamless.
Here is a breakdown of the various options you can consider for grad school:
Earning a master's degree
Master's degrees are either academic or professional. They provide advanced education and training in a field of your choice with thesis and non-thesis options.
The years of studying for a master's degree can be between 1 to 3 years. This degree has varieties but just like bachelor's degrees, there are two major types – M.A (Master's of Arts) and M.S or M.Sc (Master's of Science). 
The curriculum for a master's degree usually requires you to complete 6 to 8 advanced courses plus a research paper (if it was included from the start). Some programs offer an opportunity to work while you study to improve your knowledge and experience.
To crown it all, pursuing a master's degree increases your chances of landing better jobs compared to a bachelor's degree. It depicts more experience and professionalism.
A doctoral program
A doctoral program is another advanced program option for bachelor's degree graduates. They differ from master's in that they require carrying out research and publishing papers. 
It is the highest degree any student can earn in the US and major countries. This program can last for about 5 to 8 years after a bachelor's degree. Some doctoral programs require you to have a master's degree as well.
A doctoral program consists of 2 to 3 semesters of full-time seminars. You will participate in written or oral exams at some point in this program.
This research program will lead to writing a book-length thesis or dissertation. Once you are cleared by your supervisors (external and internal) you earn a title called Ph.D. which stands for doctor of philosophy.
A professional degree
These programs allow international or foreign students further their studies in a specialized major like medicine and law. For example, LL.M. is a program that allows foreign lawyers to advance their legal knowledge at a U.S. university.
The one-year program will expose you to American legal issues and research strategies. However, admissions into professional degrees like this are very competitive.
You must possess a strong academic background in your field as well as impressive language prowess.
5 Factors That Could Affect Years of Studying 
Many factors can affect your years of studying in any program. They include:
1. Admission status
One of the most important factors that determine how fast or slow a program can be is your admission status. There are two major ways to study in institutions – full-time and part-time. 
A full-time admission means you have ample time to focus on a major. In other words, you should complete your program at the default time if there are no issues. 
Part-time admissions, on the other hand, are best for busy individuals. They are more common in graduate schools and advanced programs and will extend your stay a bit beyond the default time.
2. Finances
In most countries, financial aid is available to scholars who have genuine issues funding a particular program. While it is not so common, they can extend your timeline if issues arise.
3. Special degree programs
Special degree programs such as accelerated bachelor's degrees can help you wrap up undergraduate studies in less than 4 years. Not all universities offer these special programs but if you are lucky to be a part of it, prepare your mind for intense work.
A dual degree is another option that lets you earn both a bachelor's degree and a master's degree in less time.
4. AP classes or CLEP exams
High schools sometimes offer Advancement Placement classes or CLEP exams for students who are prepared to move at a faster pace than their colleagues. These classes guarantee college credits required to reduce your stay in undergraduate school.
You have to speak with the school's advisor or counselor to know more about these opportunities.
6. Transferring schools
It is becoming very common for students to abandon a major midway into it and pursue a different degree they are more interested in. Such a decision will add to your years of study.
FAQs
What is your year of study?
Year of study simply means the level you are as an undergraduate or graduate scholar.
What year is a class year?
A student's class year is the year he or she completes any degree from any tertiary institution.
This can be calculated by adding the number of years assigned to a major or professional course to when you commence such a program.
How many years is a bachelor's degree?
A bachelor's degree is typically a 4-year course. 
However, it can be shorter or longer depending on if you are a full-time or part-time student.
Conclusion
There are various years of study for different programs. As a student or professional interested in a program, you must research what the curriculum of your degree entails.
I hope you found this article helpful. For those who are more interested in advanced learning, please see if you need a Ph.D. to become a professor.
Thanks for reading.