Generally, 5th graders are around the age of 10–11 years. This age average can vary from state to state or school district. 
Additionally, other factors can make a student younger or older than their grade's average age. But regardless of what age a 5th grader finds himself or herself at, it is a critical year for them.
They are old enough to face new sets of challenging or complex concepts. They must be prepared for this phase and possess the right skill sets to excel in this grade.
So, if you're a parent and want to know more about 5th graders, the skills they ought to possess, the challenges they face, and how they can overcome them, then this article is for you.
Can a 5th grader be younger or older than the average age?
While the average age of a 5th grader is between 10 – 11 years, they can be younger or older due to some factors. These include:
1. Grade skipping
Most schools admit 5th graders younger than the average age to help the child learn a curriculum befitting their intellectual level. 
Although it is not too common, some kids are so academically gifted that they can accelerate past a grade. 
2. Grade detention
A student may be admitted into the 5th grade older than the average because they had to repeat a grade. A student can repeat a grade because he or she failed to meet the academic standards set by their instructor.
Mostly, this is done to stop a student from progressing in their education prematurely. This often happens because the instructor feels the student is not academically ready for a higher educational experience.
What subjects do 5th graders cover?
As a 5th grader, you would be expected to cover the following subject throughout the grade year.
Art
English language arts
Science
Social Studies
Health Education.
What skills should a 5th grader have?
As a parent, you must know the skill set your child should possess as a 5th grader. The following are some skills a 5th grader should have:
1. Reading and writing skills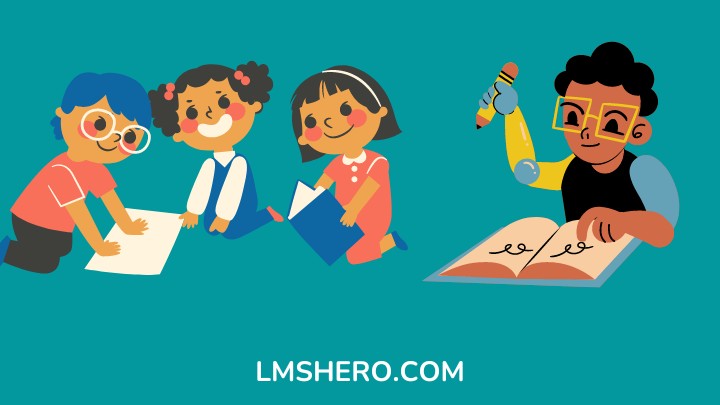 Your child must possess adequate reading and writing skills, as they would be needed in various aspects. Some of these aspects include;
Summarizing comprehension passages and answering questions on them
Understanding information presented on graphs, charts, or drawing
Do a class presentation on topics given to them
Participate in class debates or discussions.
2. Social skills
A 5th grader is also expected to have good social skills as they would also be used in different aspects. Some of these aspects include;
Participating in arts and cultural studies
Working with other students on class projects or assignments
Sharing ideas among each other.
3. Math skills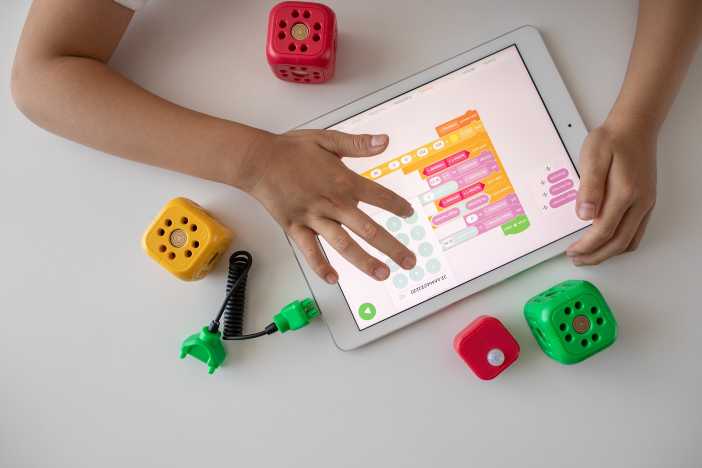 One of the most important skills a 5th grader should have is math skills. As a 5th grader, you should be able to;
Solve multi-step math problems
Solve problems using the units of measurements
Compute with fractions, decimals, and mixed numbers
Compute the volumes and areas of objects
Organize statistical information
Know basic multiplications (Such as the multiplication table).
What are the challenges 5th graders face?
Many people feel that the major challenge 5th graders face is balancing their workload. While they are not wrong, they are also not entirely right.
5th graders face many more challenges than you would want them to face. These challenges include balancing school work, building a good social bond with classmates, and managing family time.
They are also in the final stages of transitioning from elementary to middle school. This means that they will experience dramatic change and must decide what they want.
They need as much guidance or help as possible to overcome these challenges.
How to prepare a child for the 5th grade in elementary school
5th grade is the final year in elementary school, and getting a good grade is the main aim. As a parent, here are some tips to help you prepare your child for his or her 5th-grade year.
1. Get a good study space
The environment a child studies plays a huge role in their understanding. You must also provide your child with an atmosphere conducive to study.
This environment should be free from distractions or be particularly serene for study. You can also involve your child in the study process by considering how best they study. 
Some kids learn best in the living room, where their siblings can guide them. While some prefer studying in an environment with less traffic or distractions. 
Identify which of these methods is best for your child and make the necessary adjustment to accommodate it.
2. Teach your child to be more sociable
It would help if you taught your child to be more sociable, as this skill will benefit them. By learning this skill, they will be able to socialize with other students and make friends who share their interests.
They will also be able to socialize with new classmates when they advance into middle school. You do not what your child to feel left out when their classmates are making friends.
3. Talk to teachers and counselors
Remember that your child is still young and needs to be watched closely. Talk to the teachers and counselors to determine how your child is fairing. They will help you identify any weak points where your child needs extra support.
When this is done, you can make appropriate corrections to help improve your child's performance. 
For example, if your child is doing well in other subjects but lags in math, you can help by getting your child a math tutor to help brush up on the subject.
4. Help them build their critical thinking skills
Another way to prepare your child for 5th grade is by helping them build their critical thinking skills. Critical thinking comes into play at this stage of their life. While they will learn this as they grow, you can help in other ways.
One of the best ways to build this skill is by encouraging them to play games or puzzles that will help improve their thinking ability. Some examples include; chess and scramble.
FAQs
What grade is a 10-year-old?
A 10-year-old is expected to be in the 5th grade.
Is starting school early good?
While many people feel it is bad, research shows that starting school early is a good idea.
How old are 6th graders?
Generally, 6th graders are usually around 11 – 12 years old.
Conclusion
5th grade is a stage of transition for students into middle school. It is a turning point in their studies as it will decide the path the child takes.
5th graders are expected to cover several subjects. They are also required to possess adequate skills to make their experience easier.
As a parent, your role is to help your child as much as you can to fight the challenges and aid their experience. This includes creating a good study environment and helping them improve in difficult subjects.
By doing this, you will be helping them transition through this phase of life and teaching them key skills that will help them grow into successful adults.
You can also read more about 4th graders and the challenges they face.
Thanks for reading.