Like most colleges, Harvard University considers a high SAT score to be a key factor in admission. So, If you're looking to attend one of the nation's leading universities, your SAT score is an important part of the application process.
And thanks to recent changes in the admissions policy at Harvard and other esteemed colleges, it's now even more important than ever to get a good SAT score.
In this article, I will talk about Harvard University's admission system, the admission rate, requirements, and how to increase your chances of getting accepted.
What is a good SAT score for Harvard?
According to US News, a good SAT score for Harvard University is on in the top 2 percentile, that is, a score above 1500.
However, there are cases where people with a slightly lower score are accepted, usually because of the holistic system of admission.
That being said, you should note that Harvard University has an admission rate of 5%. This means that if 100 students submit an application form, only around 5 will get admitted.
It shows how competitive it is and how thoroughly they screen students before admitting them. However, you should know that a good SAT is just the first criterion, other factors come into play during the admission process.
What are the admission requirements for Harvard?
If your dream is to attend Harvard, you must know that admission is not just guaranteed by your SAT numbers. Below is a list of the admission requirement for Harvard University admission.
A standardized test score – Either SAT, ACT, GMAT, or GRE.
Official transcripts – Provided by the school for your middle years and high school years.
Letter of recommendation – At least 2 recommendation letters highlighting the candidate's strengths and weaknesses appropriately.
Statement of purpose – Showing the candidate's interest and goals.
English Language Proficiency Test Scores (optional): Showing the student's proficient understanding and use of English.
Up to date resume or portfolio – Highlighting the candidate's professional experience and community involvement.
How to prepare your application
Let us look at the best way to prepare your application, so you have a higher chance of getting accepted into your dream school.
1. Submit your highest SAT score
The first and most important step when preparing your application is to submit your highest SAT score. Remember that many teenager dreams of going to Harvard just like you do, and the admission process is more competitive.
Preferably you should earn a score that is in the 98th percentile. If you wish to be eligible for a merit-aid scholarship, you should try to score in the 99th percentile. If you do not score as high as you wish, you can always retake the SAT.
2. Get good recommendation letters
Recommendation letters play a huge role in the admission process at Harvard University. It would be best to get at least 2 or 3 recommendation letter from teachers who have a good academic background and knows you well.
Additionally, you should ask for this recommendation letter days before you submit your application. This should give the teacher enough time to write relevant things in the letter rather than just rushing it.
It would also give you enough time to review the letter and spot any mistakes before sending in your application.
3. Write a good essay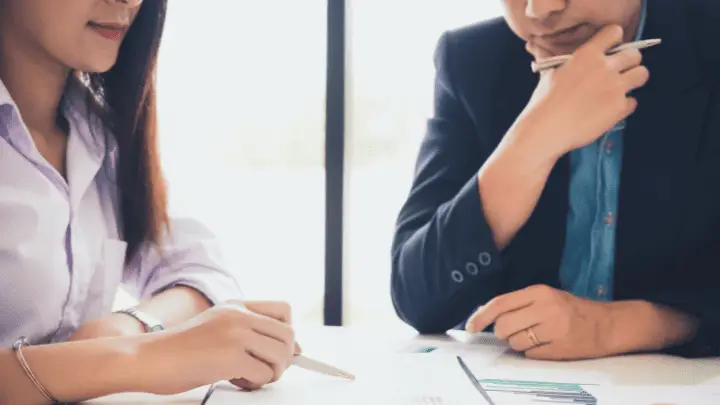 Your application is far from complete without adding a good supplemental essay. In your essay, you are expected to write about any extracurricular activities you indulge in.
Ensure you keep the essay simple and hit the nail on the head. If possible, keep the entire essay to less than 200 words. However, do not forget to write about your intellectual interest and any relevant work experience.
Harvard University application fee
The Harvard University application fee is said to be $75. However, if you have financial constraints and you are unable to pay this fee, you can apply for a waiver of the application fee.
Harvard University allows a waiver if the candidate meets the eligibility. So if you're eligible, you can provide a supporting statement during your application to apply for free.
Harvard's alternatives for you
As the old adage says, "you do not put all your eggs in one basket." Remember that the acceptance rate into Harvard is low, as competitive as your application is, you must still have other plans.
Here are other top schools that require high SAT scores that you can also apply for:
University of Chicago (Chicago, IL)
Yale University (New Haven, CT)
Carnegie Mellon University (Pittsburgh, PA)
Princeton University (Princeton, NJ)
Columbia (New York, NY)
University of Pennsylvania (Philadelphia, PA)
Cornell University (Ithaca, NY)
Tufts University (Medford, MA)
Northeastern University (Boston, MA)
New York University (New York, NY)
University of Boston (Boston, MA)
University of Michigan (Ann Arbor, MI)
Rensselaer Polytechnic Institute (Troy, NY).
FAQs
Is Harvard University difficult to get into?
Yes, it is.
Getting into Harvard is generally difficult, their acceptance rate is said to be at 5%.
Does Harvard prefer SAT to ACT?
No, they do not.
Harvard, just like other universities, accepts both SAT and ACT. However, according to Harvard, around 69% of applicants yearly apply with an SAT score.
What is a good ACT score for Harvard?
According to US News, a good ACT for Harvard is said to be one above 33.
Is the required SAT score higher or lower for international students?
No, it is not.
The same SAT score and added requirements are used for both US students and international students.
What is a good GPA for Harvard University?
Generally, a good weighted GPA for Harvard is 4.18, while a good unweighted GPA for Harvard is 3.8.
Conclusion: What is a good SAT score for Harvard?
If you're aiming to score well on the SAT and gain admission to one of the world's most prestigious universities, a good score may be what you need.
Harvard's admissions standards are high, and getting into the school is not easy. But with some extra preparation, you can improve your chances of being accepted.
A good score for Harvard is one that falls on the 98th percentile, which means a score of 1500 and above. However, you must remember that other factors come into play during the admission process.
In addition to your Harvard application, you can also apply to some of the alternatives mentioned in the article above. I wish you good luck with your application.
I hope you enjoyed reading this article. If you did, you should also see what you don't know about the scholastic aptitude test and why it matters.
Thanks for reading.