A fantastic method to get additional money and gain experience with door-to-door deliveries is to work as a UPS driver. However, becoming a UPS driver is hard work and there are many requirements involved.
UPS has its own employment requirements for this job as well as other variables that should be considered by both would-be UPS drivers and hiring companies.
This article highlights the requirements to become a UPS driver, the benefits of becoming one, and the duties UPS expects you to perform on the job. 
What is UPS?
Founded in 1907, United Parcel Service is a worldwide shipping, receiving, and supply chain management corporation. 
Initially the American Messenger Company, they first specialized in telegraphs then evolved into UPS, one of the biggest shipping couriers in the world and a Fortune 500 company.
UPS is an American company that supplies packaging, transportation, and international delivery as a provider of business solutions to their clients. It is also known for its reliability, speed, and dependability.
What are the requirements to become a UPS driver?
Some requirements to become a UPS delivery driver include being legally capable of working in the US, having a valid driver's license, and also being capable of lifting up to 70 lbs weight.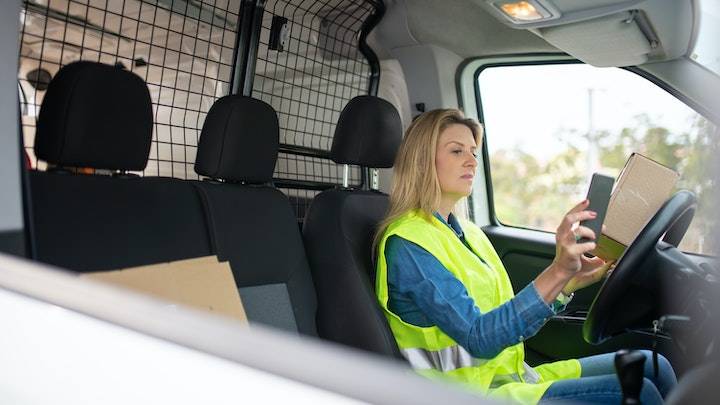 Depending on the location, consumer demand, and traffic, shifts of UPS delivery drivers last 8 to 10 hours on average.
Listed below are the necessary requirements to become a UPS driver;
No CDL is required but a valid driver's license
You must pass the DOT (Department of Transportation) physical
 A lifting capacity of 70 pounds is required.
Excellent driving and customer contact skills 
Package Delivery Drivers are required to adhere to UPS appearance standards and don the assigned uniform.
You must be legally able to work in the United States
You must be aware of every transportation route that is accessible in the region they intend to work in.
You should be able to utilize forklifts, load products into a truck by hand or with the aid of forklift equipment, and prepare packages for delivery. 
In accordance with the demands of the business, full-time UPS personnel may work eight or more hours a day. This can be a range of workdays from Monday through Friday or Tuesday through Saturday.
What are the benefits of being a UPS driver?
The benefits of being a delivery driver for UPS include the possibility to switch to full-time roles for part-time drivers, reliable schedules, and great weekly pay. Other benefits include;
Extensive training
Paid vacation
And so much more
Working as a UPS driver is a seasonal job and a seasonal position at UPS is a fantastic place to start. It can also result in a permanent position with more perks and advantages! 
Small package delivery workers that work permanently and full-time are paid an average of $145,000 annually.
UPS benefits also offer up to seven weeks of paid vacation time, paid time off for holidays, and sick days.
What is the job description of a UPS driver?
The responsibility of the UPS driver is to deliver goods to customers on time and in a courteous manner.
The duties of a UPS driver include carrying packages, getting in touch with customers, operating vehicles, reporting to management, and also returning to the hubs at the end of the day. 
Other job responsibilities include;
Perform additional tasks as directed by your supervisor, including (but not limited to) any overtime work that may be required
Ensure that the delivery meets the expectations of every client
Document all deliveries in a readable way utilizing detailed and accurate documentation
Make sure that packages arrive intact and safely
Get the packages to customers on time
In compliance with UPS policy and procedures, use the proper packaging techniques (depending on the package) to protect against loss and theft, and maintain product integrity/avoid damage during transportation.
Assist in handling customer complaints, claims of missing or damaged goods, and UPS deliveries that haven't been delivered.
Any damage or faults in the products you deliver must be reported by you. This covers broken products, missing pieces, and any other possible shipping-related issues.
Support UPS' objectives and mission as a worker.
To ensure operating effectiveness and safety, make sure all equipment is kept in good working order (minimum requirement).
All laws that are relevant to the job, both federal and state, must be adhered to by you
Keep detailed records to make sure that the events of each shift are accurately recorded so that invoicing and scheduling information may be calculated.
Are background checks conducted on UPS drivers?
Yes, UPS runs a background check to examine any criminal history and may run a drug test screening. 
If the results of these tests are clear, a job offer is made. Additionally, UPS thoroughly investigates the backgrounds of prospective drivers to learn more about their driving records. 
Driving history from both the personal and professional aspects, including parking and speeding violations, is evaluated. In addition to other driving-related offenses, the history of drunk driving is also examined.
UPS also concentrates on investigating violent crimes, theft, and drug-related charges. Additionally, the organization demands that candidates who present a risk be disqualified.
FAQs
Do UPS drivers undergo training?
Yes, UPS provides 80 hours of combined classroom and on-the-road training after an applicant obtains a commercial learner's permit.
Are UPS drivers drug tested routinely?
No, UPS does not conduct routine drug tests for its drivers. However, the only time drivers get tested for drugs or alcohol is in the event of an accident.
Can an ex-convict become a UPS driver?
Yes, a convicted felon can work as a UPS driver. In the past, UPS has employed offenders in a variety of positions, including those of drivers. To start the application process, felons must create a profile on the UPS website.
Conclusion
Choosing to become a UPS driver can be one of the most rewarding decisions you may ever make. But before you begin your new career as a United Parcel Service employee, there are certain requirements that every applicant must meet. 
UPS drivers make sure that items are delivered accurately and punctually, working tirelessly no matter what happens during their shifts. To become a UPS driver, you must also have patience, reliability, and good driving skills. 
You must also be willing to submit yourself for a security background check as UPS assesses the criminal history of potential drivers to determine if you would be a risk to the company. 
Other requirements to become a UPS driver include the ability to lift up to 70 lbs of weight and operate a forklift. This means you may have to put in some work at the warehouse/hub to retrieve the goods you will be delivering. Here are some tips on how to make your job at the warehouse easier. 
I hope you found this article helpful. Thanks for reading.