In many organizations, there are different management roles, and sometimes, it can be very difficult to differentiate between what they really do. The most difficult is the product and program manager roles.
While product managers are accountable for product design and development, program managers are responsible for all company objectives and provide strategic direction to ensure deadlines are met.
Although both program and product managers work together on many projects, they have clearly different roles and responsibilities.
In this article, I will explain the roles and responsibilities of a product and program manager, their differences and similarities, and other relevant information about the roles.
Read on to learn more.
Who is a product manager?
A product manager is a professional who integrates corporate strategy, design skills, and customer needs to build a relevant, realistic, and valuable product.
Product managers optimize products to meet business objectives and user requirements while maximizing return on investment and are often involved at every stage of its lifecycle, from conception to introducing and adding new features.
Sometimes, they also supervise product teams to develop product strategies and create a product vision that can aid to drive the entire development process.
The following are the core responsibilities of a product manager:
Collect and analyze data, such as customer feedback, stakeholder input, etc
Solve problems to get through product roadblocks
Develop strategies for product standing
Identify market gaps and create products that fill those demands.
Recommend new product concepts
Oversee the creation, development, and release of products
Oversee the product teams
Conduct market research and analysis
Who is a program manager?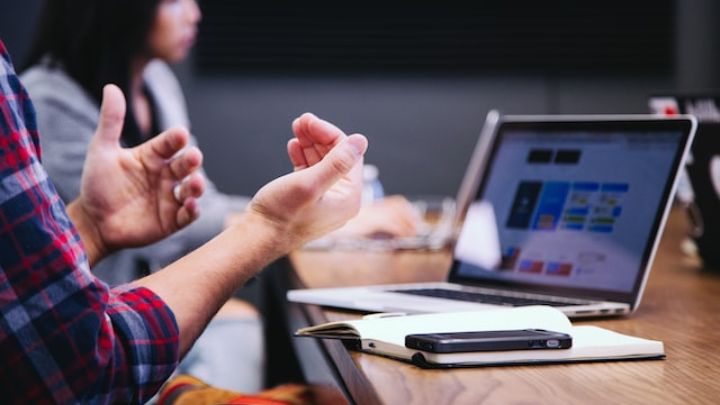 Although program managers have distinct job responsibilities across businesses, they are, however, primarily responsible for planning, coordinating, and improving the company's internal and external programs.
Program managers design and develop programs that align with the goals and objectives of the organization. As a result, they focus on meeting the objectives by combining the right management tools.
Furthermore, program managers decide how and when to introduce new products for the company and manage different projects and ensure their timely delivery under different programs.
The following are the core responsibilities of a program manager:
To increase the quantity and quality of available programs
To plan for any threats to the company's programs and work to eliminate them
To review all potential dangers lurking within a program
Helping the HR department to manage staff and resources for programs
Budget management and fund allocation for different programs
To update the management on the progress of each program
Working with the marketing and customer service units to promote programs, etc
Differences between a product and program manager
| | |
| --- | --- |
| Product Manager | Program Manager |
| The primary focus of a product manager is product development such as the vision of the product, market research, etc | Program managers focus on the strategic management of the company activities such as managing risks, teamwork alignment across the organization, etc |
| Product managers only work on product-related projects | They work on multiple projects to meet diverse company goals and objectives |
| The success metric of product managers is to build products for client satisfaction and retention | Success metrics for program managers involve on-time completion of programs, return on investment (ROI), or gross profit margin |
Skills required of program managers and product managers
The following are different skills required of program and product managers in every organization:
Program management skills
Good knowledge of project management skills
Experience with program management and team leadership
Working knowledge of Microsoft Office applications such as Word, Outlook, and Excel
Excellent knowledge of budgeting and resource allocation
Conflict resolution and problem-solving skills
Product management skills
Critical thinking with keen attention to detail
Excellent communication, presentation, and leadership skills
Exceptional organizational and time management skills
Excellent analytical and problem-solving skills
Do companies need both product and program managers?
Now that you know the differences between product and program managers, you may want to know if companies require both. Well, the answer is, it depends.
In small organizations, product managers can easily collaborate across teams and keep stakeholders informed of the product team's progress, effectively assuming the duties of a program manager.
However, the bigger the size of an organization, the more difficult it is for product managers to combine program management with it. There will be more bosses to report to, and the complexity of the work of other teams will also increase.
As a result, product managers may struggle to understand the processes and priorities of other teams. Even seemingly simple tasks, like scheduling meetings with stakeholders, can become increasingly time-consuming and tiresome.
The goal at most organizations is to maximize the amount of time product managers spend on high-value tasks like product discovery and prioritization.
However, when a product manager's capacity to perform these tasks is slowed because they are spending too much time communicating with stakeholders and motivating other teams to work, then the company needs to employ a program manager.
FAQs
What are the challenges of product managers?
Product managers have challenges such as communication with different teams, creativity, meeting deadlines, conducting market research, etc.
Is it possible to transition from program management to product management?
Yes, it is possible.
Which position is senior to a program manager?
In many organizations, the director of project management is superior to a project manager.
What is another title for a program manager?
In some companies, program managers are also titled; Manager of Program Management, Program Specialist, Technical Program Manager, Director of Program Management, and Program Coordinator.
How much do product managers earn?
According to Indeed, product managers earn an average of $134,218 per year, in the United States – approximately 29% higher than the national average.
Conclusion
Product and program management roles are defined by the firm and the kind of industry they work in. Thus, the core difference between the two is that program management is mainly a strategic role, while project management is mostly a tactical one.
Product managers focus on the design, development, and launch of a company's product offerings. They provide strategic direction for the effective implementation of product development programs.
Program managers, on the other hand, take a more comprehensive and organization-wide view of company activities, including product development.
However, they make a solid unit that ensures the survival and growth of the company together.
I hope you found this article interesting. You can also read the requirements and benefits of a product manager.
Thanks for reading.