In the last decade, there has been an explosion in online tutoring and educational resources. Chegg is one of the most popular websites for this type of assistance, with about 2.9 million users and numerous course offerings. 
The courses are designed for students who want to learn new material or supplement their education. The site also has tutors who can help students with their coursework or needs. 
This article will introduce Chegg and its services, focusing on its unique qualities as an educational resource.
Read on to learn more.
What is Chegg?
Chegg is a digital textbook rental service that allows students to rent textbooks online at the lowest cost possible. 
The platform is a leading online textbook company and offers a variety of flexible study options for students at all levels. 
Whether students need to focus on studying for a test, completing homework, or getting ahead in their coursework, Chegg has a study plan that fits their needs. 
With an extensive inventory of textbooks, Chegg provides students with the materials they need to succeed.
How does Chegg work?
Chegg has made online tutoring a convenient and affordable option for students of all ages. The platform provides flexible scheduling to fit everyone's needs, and their tutors are experts in their fields. 
With Chegg, you can learn at your pace, whether you're a student just starting or have already completed some college courses.
This platform initially offered textbook rentals, purchases, and sales but expanded to tutoring, scholarships, and homework help at affordable rates.
The platform can be used for tutoring or studying, and there are over 22,000 solutions and step-by-step explanations for most subjects.
Chegg allows students and teachers to collaborate in virtual classrooms with a virtual whiteboard and audio and video chat.
What services does Chegg offer?
1. Chegg study
You can access multiple textbooks and step-by-step solutions using Chegg Study and ask experts for help. 
You cannot access the practice problems, guided videos, Math Solver, or Writing Tool with this account type. A basic Chegg Study account is $14.95 per month.
2. Math solver
It offers step-by-step solutions to math problems in subjects like algebra, calculus, geometry, trigonometry, statistics and probability, and advanced math.  
The platform also offers a graphing calculator. The math solver subscription costs $9.95 per month. 
3. Textbooks and eBooks
Chegg simplifies the process of renting textbooks. Upon completion of a rental, return the book using the prepaid return shipping label.
A fee of 25% of the original rental cost will be charged if you fail to return your book by the due date.
You then have ten more days to do so. eBooks are rented monthly, 90-day, 120-day, or 180-day.
4. Writing
Chegg's writing service costs $9.95 a month when purchased separately. The writing service provides EasyBib (a tool that makes citations easy), a plagiarism detection tool, and a grammar checker.
5. Test preparation
Looking to improve your test scores? Chegg has you covered. The platform's partnership with Kaplan provides test preparation services and tools for admission and licensing tests. 
The experienced tutors can help you prepare for any exam, regardless of content or difficulty. They have everything you need to ace your next test, from practice tests to study guides.
You can prepare for SAT, GRE, GMAT, ACT, and more on the platform. The cost varies based on the test you want to take. 
6. Tutoring 
Tutoring has become increasingly popular recently, with students looking for an option other than attending class independently. 
Chegg offers tutoring services, including language courses, test preparation, and more. 
With a team of highly-qualified tutors, you can be sure that your tutoring experience will be the best it can be.
The tutoring plan varies from $15 to $96 per week, depending on the duration. There is also a pay-as-you-go offer for $0.75 per minute.
7. Study Pack
You might want to consider this package if Chegg offers it, as this pack isn't always available. Subscribers will access Math Solver, Chegg Study, and EasyBib Plus for only $19.95 monthly.
Is a Chegg membership worth it for college students?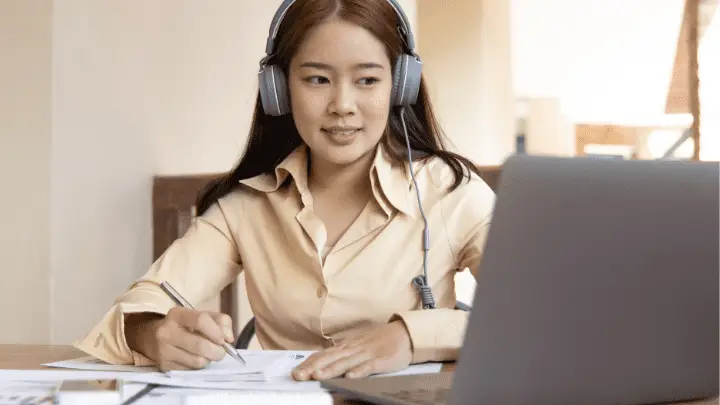 Chegg provides a range of services to help students succeed in college. Their membership program offers a variety of benefits and features that students will find engaging. 
For example, Chegg members can get free access to their e-books, textbooks, and learning materials and get help with coursework from tutors. 
With the Chegg Study option, you can ask up to 20 new questions monthly and receive reliable answers to millions of homework questions. 
Every month, you can access solutions to up to 5 textbooks that have already been solved.
Plus, their membership supports students throughout their academic journey, from studying for exams to navigating the college application process. 
Based on these and other benefits, it seems clear that a Chegg membership is worth it for college students.
Pros of Chegg
Decent customer support
Homework solutions
Verified answers 
Flexible hours for tutors and students 
Learn through a step-by-step process and understand computations and concepts
Compare answers with other students or members
Offers a vast range of reading material 
Excellent for solving math problems
Cons of Chegg
Being a tutor is very competitive
Issues with cancellation
Customer support needs improvement
The monthly subscription may not be affordable for some students 
Ethical concerns of teachers
Some schools have regulations that ban the use of Chegg 
How to Get Started with Chegg?
By creating an account on Chegg's official website, you can begin using it. Start by creating a free Chegg account and viewing the offers. You can sign up by clicking the "Sign-up" link on the homepage. Fill out the boxes as directed, including all necessary details.
What are the requirements to be a tutor at Chegg?
Tutoring on Chegg isn't just a great way to make extra cash. It's also an opportunity to give back and help students who may not be able to get help from their teachers. 
Whether you're a highly experienced tutor with years of experience or new to the tutoring scene, joining the Tutor community on Chegg is a great way to start your tutoring career. 
With a wide range of tutoring services available, something will surely be suitable for you. 
To become a tutor at Chegg, you will need the following:
A PayPal account
A brief introductory clip (though not compulsory, it's essential to attracting students.
Pass the test of proficiency (depending on the course you wish to teach)
The ability to use a computer, a reliable internet connection, a microphone, and a camera
A scanned copy of your transcripts, an image of your degree, and your ID card
A photo of you with your ID, such as your passport or license
Alternatives to Chegg
Course Hero
Bartleby
Paperhelp
Khan Academy
Skooli
Quizlet
Essaysanytime
Gradeshq
Stack Exchange 
Answers.com
FAQs
Is Chegg legit?
Yes. Chegg is a legit resource for students who want to get the best textbook deals. It's also legit for those who want to tutor.
Is a Chegg membership worth It?
Yes, a Chegg membership is worth it. When you purchase the subscription, study tools, tutoring, and practice tests are available.
Is using Chegg cheating?
Using Chegg is not cheating. It's a great way for students to access textbook rentals to ensure they pass their classes. However, using Chegg during an exam to answer questions is cheating. 
Is it safe to buy textbooks on Chegg?
Yes, it is safe to buy textbooks on Chegg. Textbooks are an important part of college, and finding the right one for you is essential. 
Final Verdict: Is Chegg worth it? 
Chegg provides an online educational resource for students and tutors. Chegg offers a variety of resources, such as homework help, course materials, and online tests. 
The website is easy to navigate, and the resources are organized by topic. The website is reliable, and the tutors are experts in their fields. Chegg is worth it. 
I would recommend Chegg to anyone looking for educational materials. Explore other digital educational tools for teachers and students. 
Thanks for reading.