Do you enjoy researching and interacting with students? Can you imagine yourself as an academic? Then you are likely interested in becoming a college professor.
But do you know how long it takes to become a professor? Becoming a professor typically takes 10 to 15 years – 4 years for undergraduate education and 4 to 7 years for graduate school / doctoral dissertation.
But do you know the qualifications you need or processes to take you should take to attain this status?
This article explores the roles of professors, requirements, earning potential, and step-by-step procedures for becoming a professor.
Read on to learn more.
What is a professor?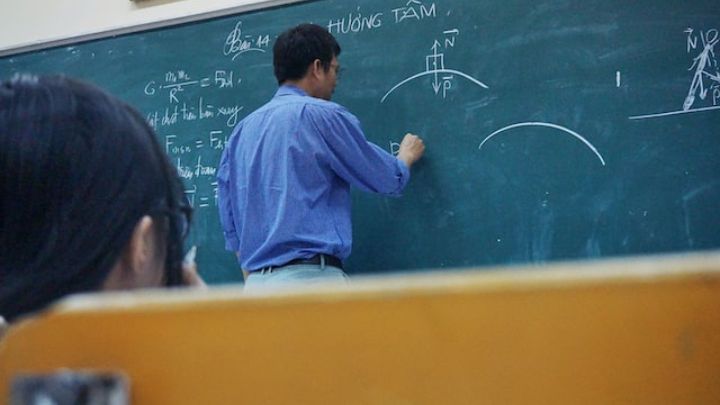 Public and private institutions employ professors to instruct students on different academic and practical subjects.
Furthermore, professors are highly educated, and while most of their job is teaching, most professors conduct research, write, and publish scholarly articles.
Though some professors prefer to teach in a workshop or seminar format with smaller classrooms, others prefer to teach in a lecture room with larger classes.
However, besides teaching, professors also prepare assignments, help students with questions, interact with teaching assistants, serve on academic committees, award grades, etc.
Requirements and qualifications to become a professor
To become a professor, you must meet certain requirements and have some basic qualifications. These may, however, vary depending on schools and disciplines.
Generally, you must meet the following requirements before becoming a professor.
1. A Ph.D. degree
For instance, if you want to teach economics, you must have a Ph.D. in economics. Or if you choose to teach Japanese literature, you should have a doctorate in a relevant discipline, such as Japanese studies, Japanese literature, or comparative literature.
A Ph.D. program typically lasts five to seven years and requires a bachelor's and master's degree.
However, some Ph.D. programs permit you to earn your master's degree.
2. Teaching Experience
Teaching experience is a significant advantage if you are seeking professorships. This includes any experience leading or instructing students or classes.
The majority of college professors gain experience teaching as graduate students.
In many master's and doctorate programs, students are encouraged or required to teach or assist with undergraduate courses.
Graduate students can get part-time teaching positions as Graduate Student Instructors at various universities.
Typically, you will instruct undergraduate courses under the supervision of a full-time professor.
3. Professional License/Accreditation (Depending on Field)
Depending on the field you choose to teach, you may be required to get certification and a Ph.D. degree.
However, certification or a license is only required if you intend to teach a technical or vocational subject, such as health, education, or accountancy.
4. Publications and academic prominence
A large number of publications is required to become a professor.
Since full-time college-level teaching jobs are highly competitive, prospective professors are encouraged to study, write, and publish as many academic papers as possible.
This is especially significant if you seek a tenure-track position, which provides the highest employment security for professors.
You will need extensive, well-received publications, books, and well-detailed research to be a competitive candidate for tenure-track teaching positions.
Steps to becoming a professor
1. Earn a bachelor's degree
A bachelor's degree is the first step toward becoming a professor, as it is required for admission to graduate school.
2. Choose a subject in which to specialize
Furthermore, you should choose a subject to specialize in and gain expertise in.
Also, you should develop your knowledge and skills by enrolling in internship programs during your undergraduate years, which will give you much-needed experience.
3. Earn a graduate degree
Also, to become a professor, you must earn a graduate degree. If you wish to work in a university, you should get at least a doctorate, while a master's degree is enough if you wish to work in a community college.
However, when there are many applicants for a position, community colleges can also favor people with a doctoral degree.
4. Participate in an assistantship
You should participate in an assistantship program in your school during your graduate years.
While an assistantship is a type of financial aid that lets students receive full or partial tuition remission and a stipend, it's also a suitable way to gain work experience under the supervision of a professor.
5. Get post-doctoral experience
You should get post-doctoral experience to compete successfully for academic positions. This allows you to undertake original research and compile a collection of works published in academic journals.
Career Outlook for professors
The employment of college professors (part-time and full-time), according to the Bureau of Labor Statistics (BLS), is projected to grow by 12% from 2021 to 2031, much faster than the average for all professions in the United States.
As the number of college students is projected to increase over the next decade, these institutions must hire new college professors to accommodate the inflow of students to acquire the necessary skills for today's jobs.
How much do professors earn?
According to the U.S. Bureau of Labor Statistics, the average annual salary for professors in May 2017 was $76,000, with the lowest 10% making approximately $39,000 and the highest 10% receiving $170,160. 
However, professors' salaries depend on many criteria, such as the institution they work for, their specialized field, their location, and so on. 
For instance, professors at private colleges and universities get an average salary of $77,170, while those at public universities earn $79,340 on average. 
Furthermore, professors at local junior colleges earn an average salary of $76,890, while those at state junior colleges earn $56,040 per annum.
How long does it take to become a professor?
While a Ph.D. is typically required to teach at a university, a master's degree could be enough at some vocational and technical schools.
However, if you wish to become a tenured college professor, you will need a doctoral degree which generally takes eight to eleven years.
Therefore, becoming a professor typically takes about 10 – 15 years.
Undergraduate Education – four years
Graduate School / Doctoral Dissertation – four to seven years
What makes a good professor?
Professors must be well-prepared, organized, enthusiastic, and able to communicate effectively and clearly.
The requirement is to have a thorough comprehension of the topic and to be committed to learning. A good professor is adaptable, imaginative, people-focused, resourceful, and patient.
FAQs
What does a tenured professor mean?
A tenured professor has gone through and passed different rigorous standards and now has full job security with the university. This makes it hard to fire a professor for reasons unrelated to the crime.
Are professors also called postsecondary teachers?
Yes. Professors are also called postsecondary teachers.
What is the average age of professors in the United States?
The median age of most full professors in the US is 55 years.
Is it tough to become a professor?
Yes, becoming a professor is very tough. It requires a multi-level educational track and a lifetime commitment to studying, writing, and publications.
Conclusion
Generally, becoming a professor can be incredibly challenging, and it takes years of hard work to become one.
However, meeting all the requirements and committing will increase your chances of becoming one.
Professorial positions are highly competitive. Thus, you must have the required post-doctoral experience to stand out.
I hope you found this article helpful. You can also read to know what professor emeritus means.
Thanks for reading.