Generally, a degree is offered by an independent college or university which lasts about three to four years, while a diploma is awarded by educational institutions and even by colleges, which requires about one to two years for completion.
Diploma and degree programs are not just linked with bachelor's programs, but also with postgraduate, master's, and associate programs. Hence, before choosing between a degree and a diploma course, you need to know what the differences are.
In this article, I will explain what degree and diploma programs are, their differences, and other important information about these two degrees for you to make the right choice.
What is a Degree?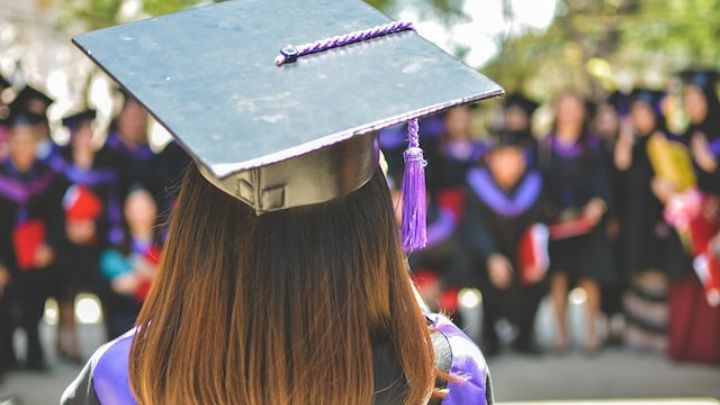 A degree is a certificate awarded to students by an independent and recognized university or college after the completion of a certain field of study.
Thus, after passing the higher secondary exam, students can go on to the degree courses, which take about 3 to 4 years to complete.
Generally, there are four main types of degrees, which are:
Associate Degree
Bachelor Degree
Master Degree 
Doctorate Degree
The student learns everything about the field they are in, and participates in a three-to-six-month-long internship/practicum, in addition to classroom activities.
The main advantage of a degree is to make students get jobs immediately after graduation Examples of degree programs include B.Com, B.Sc., MBA, B.E., B. Tech, B.A., M.E., M. Tech, etc.
What is a Diploma?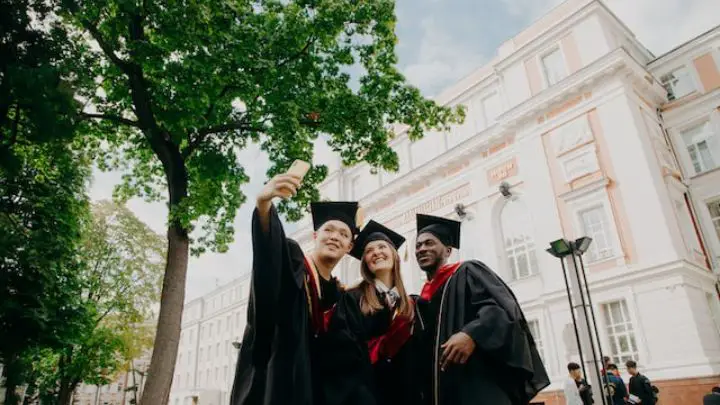 A diploma is a certificate awarded to students who finish a course of study at a recognized university or educational institution, which lasts about 1 to 2 years.
After graduating from high school, you can sign up for a diploma course and choose a field of your choice. The main advantage of a diploma is that it costs less time and money, unlike a degree.
There are two types of diplomas, which are:
Graduate Diploma
Postgraduate Diploma
The curriculum for every diploma course makes students learn more about the subject in the real world. Hence, learning transferable skills. Diploma courses include DCA, PGDCA, PGUDPL, PDGM, etc.
Differences Between Degrees and Diplomas
| | |
| --- | --- |
| Degree | Diploma |
| A degree is a certification issued by the university to a student who has completed a specific field of study | A diploma is a certificate awarded by an educational institution to a student for completing a specific course |
| Admissions to degree programs are made every year | Diploma programs admissions are made either annually or biannually, depending on the policies of the university |
| Degree courses are expensive | Diploma courses are cheap |
| Degree courses take more time to complete | Diploma courses do not take a lot of time |
| Some degree programs are flexible, permitting students to switch their major within a few months of enrolment | Diploma programs are not flexible enough to let students switch majors |
| Degree holders often earn more money than diploma holders | Diploma holders often earn less when compared to degree holders |
| Bachelor's, master's, associate, and doctoral degrees are types of degrees | Types of diplomas are graduate and postgraduate |
| For a degree program, the minimum requirement is 10+2 | For a diploma program, it is only 10th |
What are the Pros and Cons of a Degree?
Pros
One of the advantages of a degree is that most employers request one, even if your major does not necessarily correlate with the job.
Furthermore, pursuing and completing a degree can show commitment and determination, which can be useful in the job market.
Other advantages of earning a degree include:
Possibility of earning bigger pay
More marketable and attractive for jobs above entry level
Learning new skills such as critical thinking and analysis
Networking opportunities for future career choices
Better job advantages such as insurance, pensions, and sometimes vacation
Cons
It requires completing a degree program. Although most universities offer some type of financial aid, degrees are still the most expensive form of graduate education
Degrees take a very long time to complete, (typically three to four years), hence, require a huge time investment
What are the Pros and Cons of a Diploma?
Pros
A diploma is advantageous if you want to make a career switch in a short time and the field you wish to transition to does not require a degree.
Diploma programs are practical and offer specialized education for selected diploma programs.
Other advantages of a Diploma include:
They can be completed in a short time
They are economical and cost less than a degree
You do not have to worry about complicated application requirements
As most of the students are employed professionals, classes are often flexible
The curriculum focuses on the precise skills needed in the profession
Diploma programs offer some internship opportunities to students to gain practical experience and networking opportunities
Cons
Employers often give preference to degree holders
The choice of jobs available to diploma graduates is small
Diploma holders may be required to work longer and harder to attain the same level of seniority as those with a degree.
In the future, diploma holders may be barred from consideration for senior management positions
FAQs
What is the better program for you?
The better program for you is highly subjective and depends on your professional objectives and factors such as:
how available you are
how much money or financial aid do you require
your desired field of study
your skills
What are some career paths for diploma graduates?
Career options for diploma graduates often include gym instructors, electricians, dental assistants, vocational nurses, metro conductors, etc.
What are the disadvantages of getting a degree?
Getting a degree requires time, can lead to debt (except if you get financial aid), and does not guarantee immediate employment after graduation.
Conclusion
Finally, there is no definitive right or wrong answer to whether you should go for a diploma or a degree. So, it all boils down to your personal career goals, and the type of future you want for yourself.
Nowadays, most people have developed an interest in higher education. And choosing between a degree and a diploma can be a very tough decision because both have their advantages and disadvantages.
Hence, it is advisable to focus on your strength, your skills, and the career you want for yourself to go for the right program.
I hope you found this article interesting. You can also read to know if a university can revoke a degree.
Thanks for reading.