Owning a website comes with many benefits. An online presence grants your business credibility. It gives you access to a wider demographic reach and provides around-the-clock availability for you and your business. All of these naturally lead to increased sales and a bigger reputation.
After you have decided to launch a website, the next stage is choosing a web hosting platform. You cannot have a website on the internet without web hosting, after all.
But this can be a very overwhelming process. There are hundreds of web hosting platforms to choose from, and deciding on the best for your website can take a lot of work. That is because there are several factors that you should consider before making that decision.
However, we have made the task of making a decision significantly easier for you. This article will list the best web hosting platforms on the internet, based on how well they perform on each of those factors.
What is Web Hosting?
A website does not exist in a vacuum. It is made up of a ton of images, audio, code, and other files. All of these components take up space and must be stored somewhere. And that is where web hosting comes in.
Web hosting platforms rent the space where websites can store all of their files. These files are stored on internet servers that are owned or managed by the web hosting platform. The servers make them available for viewing online.
All the websites that you have visited are hosted on internet servers by web hosting platforms. They offer a variety of services that determine how much space will be allotted and the server resources that will be provided. The type of web hosting also determines how much you get to pay for the service.
It is essential that you choose the right hosting plan for your website. If you don't, the consequence will be your website operating sub-optimally, or you wasting a lot of money.
What is Shared Hosting?
Shared hosting is suitable for small businesses and blogs just starting out or on a budget. Here, several websites are hosted on a single internet server. These websites all share the resources that come with the server. It is the least powerful form of web hosting and also the cheapest.
Eventually, your website may grow more popular and begin to attract more visitors. When this happens, a shared server will struggle to handle that spike in traffic, and then you need to move your website to a higher tier of web hosting.
Virtual Private Server, or VPS hosting, is suitable for websites with mid-level traffic. It allocates a virtual server to a website and a lot more resources for it.
A Dedicated server is the most powerful form of web hosting. As the name implies, a website gets assigned an entire server, along with all of the server's resources. This translates into higher uptimes and better performances.
On the flip side, it means that dedicated servers are the most expensive type of web hosting.
The 8 Best Web Hosting Platforms
Web hosting platforms perform a similar service which is to provide a home for websites on the internet.
But they don't all have the same level of performance. While some web hosts are mediocre or downright bad, the best web hosting platforms come with impeccable uptimes, speed, and quality customer service. You also get loads of advanced and extra features.
Short on time? These are the best web hosting platforms for your website:

Easily one of the most popular web hosting platforms, Bluehost continues to show its users why it tops most rankings. Based in Utah in the United States, this web host was launched in 2003 and now hosts millions of websites.
Bluehost offers shared hosting, VPS, and dedicated servers. It also has managed WordPress hosting, WooCommerce, and reseller packages. So whatever your web hosting needs are, it has got you covered.
All of these plans come with a 30-day guarantee, so you can change your mind if you are not impressed.
You can be sure that your website will not experience constant downtimes with Bluehost. Its uptime rate is among the highest in the industry. Your website also gets great performance, with its super-fast response and page load times.
Website migration is free for one website. Shared hosting sites get unlimited bandwidth, and you get a free domain for the first year. Bluehost's customer service is also superb and is available 24/7.
Pros:
Free website migration
Excellent uptime and performance
24/7 customer service
Unlimited storage
Unmetered bandwidth
User-friendly web host
Cons:
Higher renewal rates
No discounts for shorter plans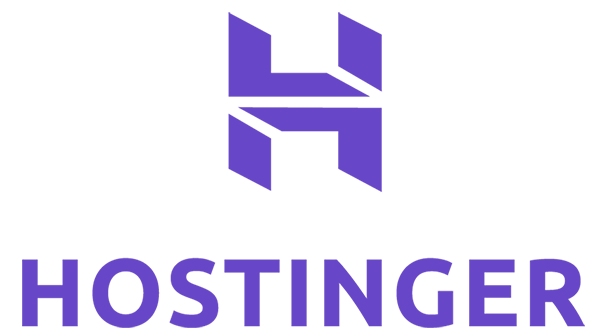 Hostinger offers incredibly pocket-friendly prices, but they do not come with a compromise in the quality of the web hosting service. It has decent uptimes and excellent performance, and there are many other features to be had, some for free.
For example, it offers a free SSL certificate, free email service, and free website transfer for one WordPress site. The customer service is great and is available around the clock.
But Hostinger falls short in some areas. It does not offer unlimited hosting like some of its rivals. The shared hosting plans have limited bandwidth and storage. Also, there is no free domain.
Still, this is one of the best web hosting platforms around, especially because of its prices. You can hop on a variety of hosting plans, including shared, VPS, dedicated server, cloud hosting, and WordPress hosting.
Hostinger's pricing for its shared hosting plans starts at $0.99/mo., which is frankly amazing. This price only kicks in if you subscribe to a four-year plan, though.
Pros:
Pocket-friendly pricing
Fast speeds
Free SSL certificate
24/7 customer service
Cons:
Average uptime
Limited bandwidth and disk space
No free domain
When it comes to response time and page load speed, A2 Hosting is near the top of most rankings. It consistently delivers here, ensuring that visitors can access the content on your website without frustrating delays.
But speed is not the only area that A2 Hosting delivers. It is also one of the best web hosting platforms when it comes to uptime. Trust me, you want a fast website that is not constantly down.
A2 Hosting comes with all of the standard web hosting types. You can choose from shared, VPS, cloud, dedicated, and reseller hosting.
All of its servers use SSD storage. You also get a free SSL certificate and website migration. A2 Hosting has unlimited hosting, so you get bandwidth and storage on the shared plans.
The Guru Grew support team is available 24/7 to handle all user complaints. You can reach out to them via phone support, email, ticket, or live chat.
The cheapest A2 Hosting plan starts at $2.99.
Pros:
Excellent uptime
Fast load times
24/7 customer support
Unlimited bandwidth and disk space
Free SSL certificate
Cons:
HostGator comes with unlimited disk space and bandwidth, which makes it part of an elite club of unlimited web hosts. That is available for its shared hosting plans.
HostGator also has VPS, dedicated, managed WordPress, and cloud hosting plans. You get a generous 45-day money-back guarantee to go along with them.
HostGator has a very user-friendly interface. This makes it suitable for beginners. It has a well-designed, intuitive cPanel dashboard to help you maintain your website.
Customer service is available 24/7 and can be accessed through different channels like phone and Live Chat. There is also a robust, extensive knowledge base for technical support.
As for perks, you get free website migration. But HostGator is not the most generous web host in this area. Gmail access, daily backups, and SiteLock monitoring all come with extra fees.
Pros:
Unlimited bandwidth and disk space
Flexible terms are offered
User-friendly interface
24/7 customer service
Eco-friendly hosting
Cons:
Plenty of upsells
High renewal rates
Average uptime and speed

Headquartered in the United States, InMotion Hosting is not the most popular web hosting platform out there. Still, it delivers with the wide range of options it offers, its reliability, and unlimited bandwidth and storage.
InMotion Hosting offers shared hosting, virtual, and dedicated servers. It packs many free features, such as a free SSL certificate, free domain, and free website migration. A free, easy-to-use website builder comes in handy for users with limited technical knowledge.
InMotion is confident in its services. To prove that, it has an amazing 90-day money-back guarantee. This is three times as long as the industry standard. It has excellent customer support, which is available 24/7, with phone and Live Chat. It also has a very helpful knowledge base, with articles and walk-throughs.
The entry-level shared hosting plan at InMotion starts at $2.49/mo.
Pros:
90-day money-back guarantee
Good uptime and speed
24/7 customer support
Free website migration
Eco-friendly hosting
Cons:
High renewal rates
Datacenters are only US-based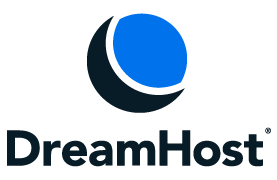 DreamHost has been around since 1996, making it one of the oldest web hosting platforms still in operation. It is also one of the most popular options and now hosts more than 1.5 million websites.
What stands DreamHost out from most of its rivals is the month-to-month web hosting subscriptions it offers.
What this means is that you can pay monthly for your website to stay on DreamHost's servers. This subscription model is unique in an industry where long-term subscriptions are encouraged.
Like other top hosts, it has a wide range of hosting options to pick from. Depending on your preferences, you can opt for shared web hosting, VPS hosting, managed WordPress, cloud hosting, and dedicated servers. Its pricing starts at $2.59 for the entry-level shared hosting plan.
Customer support is available all day long to handle inquiries and complaints. It offers a free SSL certificate for more secure browsing and shared hosting customers also enjoy unlimited bandwidth and storage for their websites.
Your first subscription is backed up by an industry-leading 97-day money-back guarantee.
Pros:
Month-to-month subscription available
97-day money-back guarantee
Unlimited bandwidth and disk space
Cons:
No cPanel
Expensive website migration
Average uptime

Good uptimes are absolutely essential for any website. Your visitors being able to access your website counts in terms of sales, reputation, and SEO rankings. SiteGround excels in this area, with its almost perfect uptime rates.
In addition to that, SiteGround also shines in terms of speed, which is another essential metric for your website. To illustrate how highly regarded it is in terms of performance, it is one of only three web hosting platforms that are recommended by WordPress.org.
SiteGround's customer service is solid and is available 24/7. It offers a lot of freebies, with a free SSL certificate, Cloudflare CDN, website builder, and daily backups all coming for free.
You can choose from shared hosting, WordPress hosting, cloud hosting, and reseller hosting packages. The shared hosting plans start at $3.95/mo.
Pros:
Excellent uptime
Fast speeds
24/7 customer support
Free SSL certificate
Free daily backups
Cons:
Shared hosting plans are limited
The dedicated server has been discontinued
How We Ranked the Best Web Hosting Platforms
As I mentioned earlier, your choice of a web host depends on a variety of factors or components. These factors are what we put into consideration in our ranking.
We carried out extensive research on dozens of web hosting platforms and the best came out near the top in all or most of these criteria:
Range of web hosting types offered
Uptime
Speed
Customer service
Pricing
Features
Freebies
FAQs
Q: What is web hosting?
Web hosting is the storing of website files and data on servers to allow the websites to be accessible online. Every website that you can access is hosted on a server. Web hosting makes this possible.
Q: What is bandwidth and disk space?
Bandwidth is the amount of data that a website can transfer to visitors to the site at any given point in time. It is calculated in Gigabytes.
Every time that you have a visitor to your website, data is transferred to them as they access your content, and the amount of that data is the bandwidth.
Disk space, on the other hand, refers to the total space that a website is assigned to store its files. These files can be in the form of images, audio, video, or HTML code.
Q: How much does it cost to host a website?
There are different factors to consider in arriving at a cost for web hosting. For example, the type of web hosting your website needs. The pricing for shared hosting differs massively from that of dedicated hosting.
The web hosting platform that you choose will also play a part in determining how much you get to pay. For a more comprehensive breakdown of web hosting costs, visit this WebHostBros page.
Conclusion
Depending on your web hosting needs, any of the above web hosting platforms have the ability to meet your need. However, the overall best web hosting platform is Bluehost.
Bluehost offers free website migration, excellent uptime, and performance, 24/7 customer service, unlimited storage, and unmetered bandwidth user and it is a friendly web host platform for all your web hosting needs.
Try out Bluehost here.