Creating presentation slides used to be a pain. If you ever had to host a webinar, present to a group of people, or do a product presentation several years ago, then you know what I mean.
Fortunately, the process to help you create the best presentation has come a long way in recent times, with powerful software upgrades in functionality and ease of use.
Presentation tools these days come with a ton of features to help you create the best-looking slides and collaborate with other people.
A presentation is a highly effective way to disburse information while keeping your audience engaged. With the best software, you can create the most professional-looking presentation slides to make this happen.
To create this list, we have tested a host of presentation software, from PowerPoint to the more obscure options. They were graded based on a variety of criteria, which we will look into shortly. But first, what is presentation software?
What is a Presentation Software?
Presentation software is a tool or application designed to help you create and present information in the form of slides. They are a means for you to use text, images, sound, animations, and video in creating engaging and interactive presentations that can inform or entertain.
Your presentations can be collaborated on by your colleagues or teams.
With presentation software, you can design presentation slides from scratch. Alternatively, you can use available templates, which you can customize to your preference and needs.
Most presentation software comes with many templates to make creating slides easier. You can use drag-and-drop elements here, which will save you a lot of time and effort.
The presentation software available varies in terms of features, but they each share some similar features. All presentation software comes with:
Text editors that offer custom formatting
The means of inserting graphical elements like images, sound, video, and animation
A system for displaying the slide shows created
The Best Presentation Software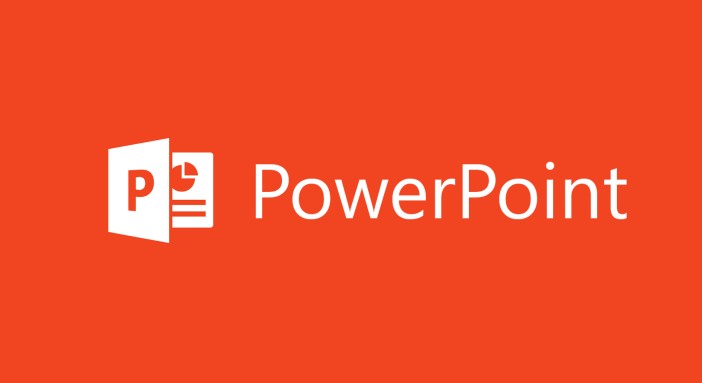 Easily the most popular presentation software there is, Microsoft's PowerPoint is also the best overall available. PowerPoint comes with lots of advanced features and is easy to use.
The features that Microsoft PowerPoint comes with can be both a strength and a weakness. For most users, they tend to be a bit of an overkill. On the flip side, the most advanced users will find that their needs are covered by the software.
Recently, Microsoft has made new additions to the app. It now comes with synchronous collaboration editing. That means that two or more people can log into and work on a single file simultaneously.
Another innovation in the software is Design Ideas, which offers creators suggestions of the best variations to the layout of the presentation they are working on.
Pros:
It is easy to use
It comes with lots of advanced features
Plenty of customization
It is reasonably affordable
Cons:
Advanced features can be overwhelming
The best alternative to Microsoft PowerPoint is Visme, an online cloud-based infographic software that lets you create presentations.
Like PowerPoint, it is a complete package, offering all the features you need, and then some. Creating presentation slides with Visme is pretty straightforward, and the software allows a ton of customization.
Visme is easy to use, even for beginners. You can easily switch from slide to slide, and there is a handy sidebar that makes adding graphical elements a breeze. It has an extensive array of templates to choose from in creating your slides, ranging from minimalistic to more elaborate options.
There is also a graphic library that comes with a ton of free icons, videos, stock photos, and illustrations to choose from.
You can customize all of these graphical elements to your taste. You can also embed content like polls, quizzes, and forms into your slides.
Even though it is online software, you can view your finished presentations offline in HTML 5, PDF, and JPG formats.
Pros:
Easy to use software, even with no design knowledge
Flexibility
Rich library of templates and graphics elements
Cons:
Canvas can only be sized in pixels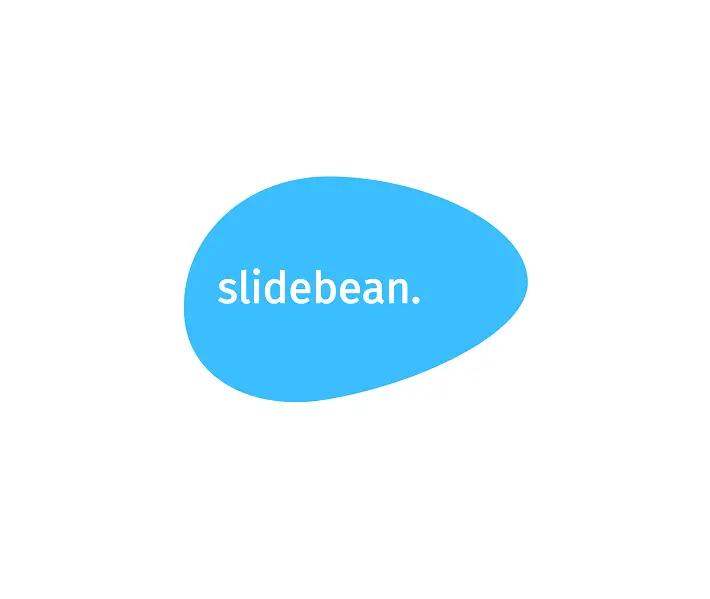 Slidebean presents itself as the "easiest way to create beautiful presentations". A proud boast, but it does not do a shabby job of defending that claim. It comes with tons of interesting templates and a user-friendly interface. It is online, cloud-based presentation software, like Visme.
Slidebean's professional templates present a fast and efficient way to share ideas. You can explore tons of design combinations created by professionals with a single click. The templates are well-organized and sorted into different sections and niches.
Slidebean seems to favor start-ups and small businesses, so you're going to see lots of templates suitable for pitches, market proposals, and many more applications.
You can collaborate with your team on presentation slides, to enhance the creative process. You can also share your slides with your contacts, granting them view-only access.
Adding content to slides is pretty easy, and you can edit using outline or design mode. But compared to PowerPoint and Visme, Slidebean is significantly more limited in terms of customization.
Pros:
Easy-to-use software
Integrated Artificial Intelligence
You can track shared views
Cons:
A limited quantity of templates available
Startup bugs
The Keynote presentation software may have been higher up this list but for limitations incompatibility to Apple devices. Still, Keynote is one of the best presentation software that especially delivers in terms of templates and animations. It comes free and built-in on all Apple devices.
Keynote is quite similar to PowerPoint and Google Slides in appearance and usage. If you can use either of those apps, then this is may present a perfect substitute.
You will not find as many templates on Keynote as you will on PowerPoint, but it offers a ton of customization. The available templates are pleasing to the eyes. There is also a beautiful collection of typography to use on your project.
Smooth animations are offered, with plenty of customization available. You can animate your slides in many different ways to make them more engaging to your audience. You can collaborate on your slides, and they can be exported in .pdf or .pptx.
Pros:
Slides can be easily synced and transferred between devices through iCloud
High-quality animations 
Slides can be exported to PowerPoint or QuickTime
Easy-to-use software
Cons:
Compatibility is limited to Apple devices
If you are new to Prezi, you will find that it is a remarkably different software from the presentation tools you are used to.
Unlike other presentation software like PowerPoint, Prezi moves away from sequential slides. Instead, it lets you create non-sequential slideshows, presenting a canvas for you to present your ideas on, map-style.
On Prezi, all sections of presentations created are connected in a way that allows you to zoom in and navigate between each section seamlessly. This may seem like a complex process but in reality, creating presentations on Prezi is an easy process.
The templates available on Prezi cover a range of areas. These include General, Marketing, Sales and Business Development, HR and Training, and others.
All templates come with experience ratings based on their suitability for beginners or experts. This can come in very handy for novices, as it can save them the time and effort wasted in struggling with advanced templates.
Prezi lets you collaborate with your team in a number of different ways. You can send them a link to your presentation, or a video instead. Unlike apps like PowerPoint or Google Slides, there is no chat box for collaborators to communicate with.
Pros:
Unique, refreshing method of creating slideshows
Easy-to-use software
Multiple options for collaboration
Cons:
No chatbox for collaborators
Paid offline access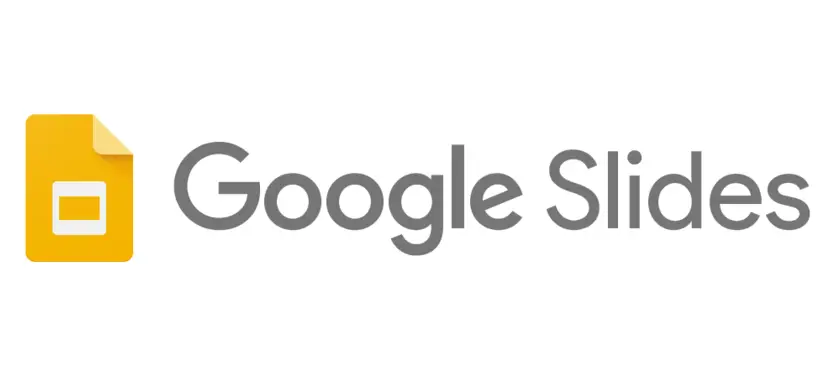 Google Slides is presentation software that is available to people who have a Google account. It is completely free to use. Google Slides is a piece of Google's web-based suite called Docs, Sheets & Slides. It is similar to PowerPoint and Apple Keynote.
One of the features first introduced by Google Slides is real-time collaboration. You and the members of your team can prepare, edit, and work together on a slide simultaneously.
Google Slides had this functionality before PowerPoint recently introduced it. Still, it is set up better and easier to use on the Google software.
Google Slides is a web-based software, so there is no set-up required for use and your slides are automatically saved. You can embed elements and even YouTube videos into your presentations pretty easily.
There is a collection of templates available to choose from, but it is nowhere as extensive as PowerPoint or Visme. The graphics assets library available on this software also does not compare favorably to our Best 2 presentation software.
Pros:
Free of charge
Easy-to-use software
Real-time collaboration
Cons:
Only available to users with Google accounts
Limited themes, animations, templates
Most of the presentation software we have previously discussed does not require much in terms of design knowledge to use. That is where Ludus differs.
While you do not necessarily need to be a graphics designer to use Ludus, this software is more suitable for people with some background in design.
Ludus offers a ton of features for this set of users. It comes with integrations for Google Fonts, and you can upload your own fonts. You can also copy and paste files from Illustrator and Sketch. Ludus has integrations for Figma, GIPHY, and YouTube.
This presentation software comes loaded with some pretty advanced features best used by designers and illustrators, like gradients and code blocks. Still, with some practice, even newbies can get used to creating presentations on Ludus.
Pros:
Suitable for designers and illustrators
You can import fonts and .svg icons
Lots of integrations and advanced features
Cons:
No templates. You can only create presentations from scratch
Not suitable for users with no design knowledge
Methodology: How We Ranked the Best Presentation Software
To choose the best presentation software, we analyzed all of the software options that are available. And then we ranked them based on a number of criteria. These criteria include factors such as:
Ease-of-use
Size and range of templates
Size of graphics libraries and animations
Ability to embed content
Price
Web-based or desktop-based software
Ease of collaboration and sharing
FAQs
Q: What is presentation software?
Presentation software is a tool that allows users to create presentation slides for informing, educating, and/or entertaining an audience.
With this software, you can create engaging and interactive slides that can be used for a variety of applications.
Q: What is the best presentation software?
The best presentation software overall is Microsoft PowerPoint.
This software is the standard in the industry, and deservedly so. It comes with a ton of basic and advanced features. It also continually innovates, so you can be sure that there will always be improvements in terms of features and ease of use.
Q: What is the best presentation software for collaborations?
Google Slides. This software allows you and other members of your team to collaborate in real time. This means that you can all work together on a project simultaneously while communicating with each other on the software. While PowerPoint has this feature now, it is not as effective or seamless as Google Slides.
Summary
As long as you are a professional, chances are that you may be required to use presentation slides at various points in your career.
Creating presentations was a tedious process in the past. But that has since changed, with presentation software coming with a lot more in terms of features and usability.
This list ranks presentation software based on several criteria, including the number of templates they offer and the ease of using them. For even more options, check out Tosinajy.